[ad_1]

YouTube star Keenan Cahill, known for his lip-syncing and celebrity cameo videos, has died at age 27 due to complications from surgery.
Cahill, known as one of the original "YouTubers", shared that he was undergoing open-heart surgery on December 15, 2022. As he was recovering from surgery, he unfortunately developed complications, eventually succumbing to them on Thursday.
"We are devastated to announce that our nephew, Keenan Cahill, passed away on December 29th at the age of 27. Twelve days earlier he had open heart surgery and was starting to recover, but complications arose that he couldn't overcome," his aunt wrote for the GoFundMe set up for his funeral.
READ MORE: Forrest Gump star Bob Penny dies age 87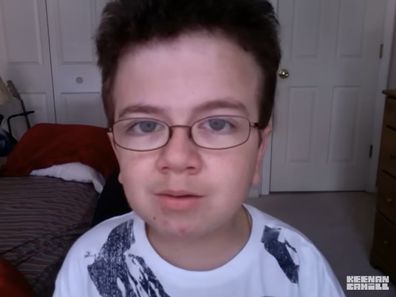 Cahill had Maroteaux-Lamy syndrome, a progressive condition that causes many tissues and organs to enlarge, become inflamed or scarred, and eventually waste away.
He had countless surgeries over the course of his life, including a bone marrow transplant at age one when he was first diagnosed.
Cahill rose to fame in 2010 after he uploaded a lip-sync cover of Katy Perry's Teenage Dream to YouTube. He later went on to collaborate with Perry, as well as a number of other stars such as Jimmy Kimmel, Jennifer Aniston, 50 Cent, Justin Bieber, David Guetta, and Jersey Shore's Pauly D.
Pauly D shared a tribute to Keenan on his Twitter page, with a sweet throwback of the pair performing together.
READ MORE: The best bubbles to pop at midnight on NYE
"Rip Keenan. Thank You for always making the world smile," shared the DJ on Twitter.
Perez Hilton, who worked with Cahill previously, also shared some clips of them together in his memory, including one of them lip-syncing to Maroon 5's Moves Like Jagger together.
In a TikTok tribute to his old friend, Hilton said, "I am so sad over this…and angry almost.
READ MORE: How our favourite royals celebrate New Year's Eve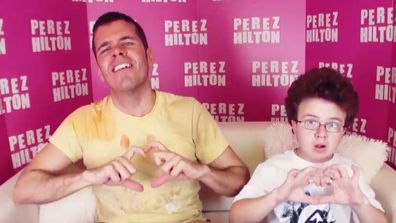 "I send light to his family and may this be a consolation for them, that his YouTube channel is still up, those lip-sync videos…his light shining (through them). So may his light and memory be a blessing to them and to all of us.
"I will always remember you fondly, Keenan. Thank you for sharing your light with us," Hilton concluded his video.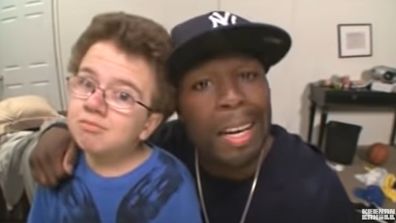 Hi family shared that Keenan, "never made a lot of money, but he enjoyed what he was doing and brought smiles to the faces of so many people.
"Thank you to everyone that made Keenan's short life memorable. He will be missed by all who knew him."
For a daily dose of 9Honey, subscribe to our newsletter here.


[ad_2]

Source link