[ad_1]

Kate Winslet may have a decades-long career behind her, but being a seasoned professional doesn't mean she isn't kind – nor that she's forgotten what it's like starting out.
In fact, Winslet, 47, began her rise to the A-List when she was only 15 with an appearance in Dark Season (1991), and it may have been with this in mind that she approached a now viral interview for Avatar: The Way of Water.
It was during a recent international press junket for the film that Winslet was interviewed by a nervous young reporter, and the 31-second-long footage of that moment has gone viral in less than 24 hours.
Watch the video above.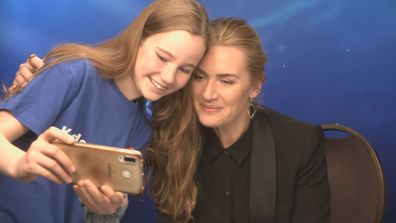 A young reporter from German television network ZDF, named Martha, was conducting her first celebrity interview with the Oscar-winning actress for James Cameron's Avatar sequel.
"Um, it's my first time," a nervous Martha is seen telling Winslet in the footage, who leans forward and replies: "OK, well guess what? When we do this interview, it's going to be the most amazing interview ever."
"And do you know why? Because we've decided that it's going to be. So, we've decided right now, me and you, that this is going to be a really fantastic interview," she continues in the footage.
READ MORE: Royal family has 'no trust' in Prince Harry after tell-alls
Winslet then adds: "You can ask me anything that you want, and you don't have to be scared. Everything is going to be amazing. OK? You've got this. OK, let's do it!"
Footage of the interview was shared to Twitter, racking up one million views in less than 24 hours. At the time of writing, it has 2.5 million views, and Twitter users were quick to praise Winslet for her kind act.
"[Winslet] like [Keanu Reeves] just exudes kindness & decency on all levels," one Twitter user wrote. "These are the celebrities we should strive to emulate, not for their fame of film roles, but for their humanity & grace."
"The world really doesn't deserve Kate Winslet," another commented.
One user wrote: "I already liked her, after this I LOVE HER. It makes me reaffirm the idea that in this life being empathetic and generous always transforms. What a kind and aware person💕💫💖"
READ MORE: Pamela Anderson's heartbreaking confession after stolen sex tape resurfaced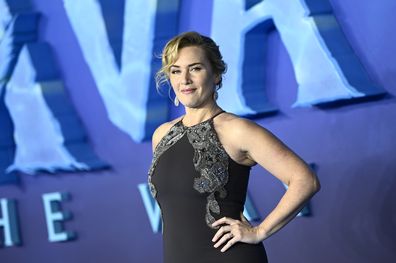 Winslet stars as Ronal, who is one of the film's central characters, a pregnant free-diver of the Metkayina water clan, in Avatar: The Way of Water.
During filming the blockbuster movie, Winslet broke Tom Cruise's record when she held her breath for seven minutes and 15 seconds underwater. Cruise had held his breath for six minutes for Mission: Impossible – Rogue Nation.
Winslet had previously vowed never to work with director Cameron again after Titanic, but broke her promise to team up with the filmmaker for the highly-anticipated sequel to the 2009 Avatar movie.
For a daily dose of 9Honey, subscribe to our newsletter here.


[ad_2]

Source link