[ad_1]

Val Kilmer was due to take part in the reboot of '80s movie Willow, but was forced to pull out at the last minute due to health concerns.
Originally starring as Madmartigan in the 1988 release, the actor, 62, was excited to reignite the character in the 2022 TV series reboot.
"We really wanted Val to come be in the show," showrunner Jonathan Kasdan told Entertainment Weekly explaining that he met with the Top Gun star before production process began to see if he was interested in taking part.
READ MORE: Fleetwood Mac's Christine McVie dies at 79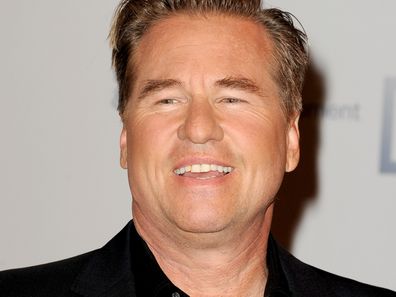 "And Val really wanted to come out and be in the show. … I said, 'Listen, we're doing this. And the whole world wants Madmartigan back.' And he was like, 'Not as much as I do.'"
Kilmer has struggled with his health after being diagnosed with throat cancer in 2015, going public with his health issues two years later.
As part of his cancer treatment, the Tombstone star underwent a tracheostomy surgery, which resulted in permanent damage to his vocal cords and a hole in his throat.
Despite this, Kilmer's willingness to get back into acting did not go unnoticed, with Kasdan committed to keeping him as part of the reboot.
READ MORE: Country singer dies in sleep hours after wedding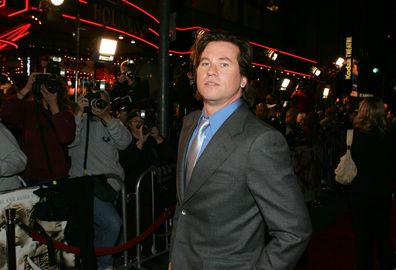 After paying a visit to the actor, Kasdan said Kilmer embraced him when he left: "He picked me up, and he said, 'See? I'm still super strong.' And I was like, 'Great.'"
Due to his determination to return to the world of Willow, the first season of the Disney+ series was written to include Kilmer's character in a major role. However, after the surge of the COVID-19 pandemic, production came to a halt and it became clear the Batman Forever star wouldn't be able to take part.
"We started building out the first season with the intent of having him appear," said Kasdan, who was ready to bring Madmartigan back.
"[It wasn't clear we couldn't get him] until pretty late in the process, frankly.
READ MORE: Mila Kunis, Matthew McConaughey recognised for helping others
"We were prepping in the spring of the year that it was most happening. And Val reluctantly didn't feel he could come out. We had to figure out a way to preserve the story we wanted to tell with him about how his story was playing out."
Kilmer has struggled with a similar issue before during the reprisal of his iconic role as Top Gun's Tom "Iceman" Kazansky. Though he did show as "Iceman" in this year's Top Gun: Maverick, it was a brief scene where he typed most of his dialogue.
"You had to figure out a way to bring Iceman in," director Joseph Kosinski told Entertainment Weekly in June. "We met with Val. He had the idea of how to integrate Iceman in a really authentic way."
READ MORE: Ashton Kutcher does first-ever interview with twin brother
This is not to say we'll never see Madmartigan on the show. Willow recently launched its first season and Kasdan is already eager for a second and would love to get Kilmer on set now COVID protocols are more ironed out.
"We wanted to leave open the door to any possibility in the future and also honor the spirit of him," Kasdan says. "We've tried to do that and work with him in a way so that he is felt and heard, if not seen."
For a daily dose of 9Honey, subscribe to our newsletter here.
[ad_2]

Source link