[ad_1]

TV star Jesse James has scoffed at cheating accusations made by his estranged wife, former adult film star Bonnie Rotten.
The Monster Garage host and producer hit back at claims he strayed in his six-month marriage while Rotten – real name Alaina Hicks – is currently pregnant with their unborn child. 
"Jeeeezzzzz my private life suuuure is interesting…," James, 53, said of Rotten's claims made on Instagram Stories. "Tried and Convicted just like that… No smoking gun, No salacious texts, No other woman coming forward??? What the Hell?? Where's my 'Honky Privilege' 🤷🏽‍♂️."
READ MORE: Actor's telling response to wife's cheating scandal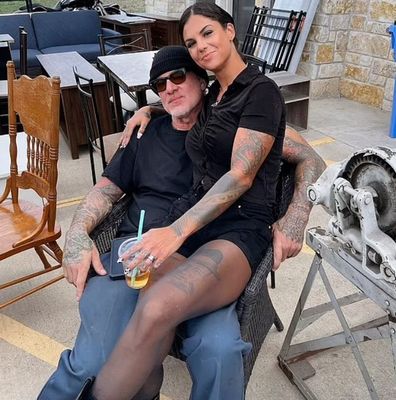 "If this was an episode of [reality TV show] Love & Hip Hop ATL I'd be dabbing it up at the club with Stevie J. And Lil' Scrappy right now and nobody would say s–t…," added James, who was married to Oscar winner Sandra Bullock between 2005 and 2010.
"Ohhh well all is fair in love and war I guess😞.."
It was in a series of since-deleted Instagram Stories that Rotten –- who is James' fifth wife – accused him of cheating on her while she's currently 10 weeks pregnant with their first baby together.
"Jesse is busy trying to f–k other women while I'm pregnant," she wrote alongside a photo of a sonogram shared on Instagram. "I'm his pregnant wife and he chooses to act like this. THAT'S NOT A MAN. I'm so hurt by everything he has done to me. He doesn't give a f–k about anyone but himself. He's a truly disgusting human being."
READ MORE: TV star dies during Zoom call after medical emergency
"I do not like putting this s–t on social media but it's the only way he will feel anything is if everyone knows WHAT HE TRULY IS."
The 29-year-old said she wish she had listened to advice from those who tried to warn her about James last year when they began dating.
"Everyone can laugh at me make fun of me whatever you say," she added. "Nothing will make me feel worse than how I truly feel right now. I should've known better you're all right."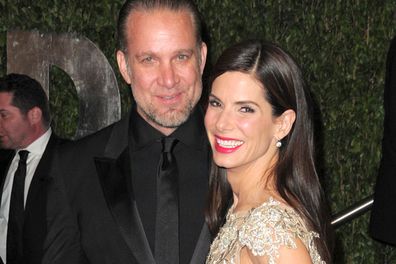 This is not the first time James has been accused of cheating on a partner. 
His high-profile marriage to Sandra Bullock ended in 2010 after he admitted to having affairs with multiple women. While together, they adopted a son, Louis, now 12. 
"This has caused my wife and kids pain and embarrassment beyond comprehension, and I am extremely saddened to have brought this on them," he wrote in a statement at the time. "I am truly very sorry for the grief I have caused them. I hope one day they can find it in their hearts to forgive me."
READ MORE: Original Power Ranger's cause of death revealed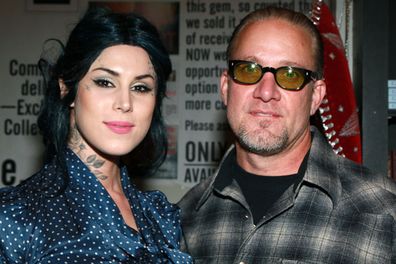 James has been married another three times, with model Karla James (1999 – 2002), former nude model Janine Marie Lindemulder (2004 – 2005), and professional drag racer Alexis DeJoria (2013 – 2022). He shares three children with his first wife and a daughter with his second. 
Like Rotten, DeJoria accused James of cheating with multiple women, as did his ex-fiancée, tattoo artist Kat Von D. They were engaged in July 2011 but ultimately split in September 2011 when she too accused him of cheating with multiple women.
For a daily dose of 9Honey, subscribe to our newsletter here.
[ad_2]

Source link