[ad_1]

Kelsey Parker has found love again.
Eight months after the death of her husband Tom Parker, the mother-of-two is reportedly seeing 39-year-old electrician Sean Boggans, according to multiple media outlets.
Boggans was said to have been by Kelsey's side at her friend's wedding in South London's Greenwich last month, with the new couple having grown close after being introduced through mutual friends.
Despite her reported new relationship, however, Kelsey was photographed overnight wearing her wedding ring on the red carpet at The Sun's Who Cares Wins awards in London.
READ MORE: Blink-182 rocker injured again one year after life-threatening illness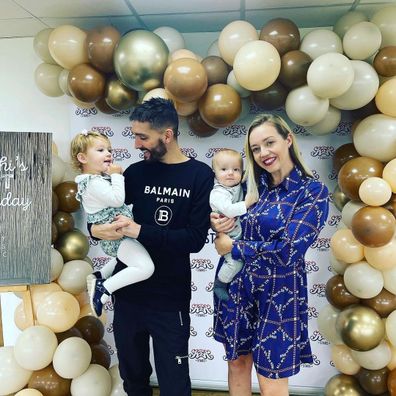 Tom and Kelsey married in 2018, and one year later, welcomed daughter Aurelia Rose. In 2020, their son, Bodhi Thomas Paris, was born.
That same year, Tom was diagnosed with a terminal brain tumour and given 18 months to live. The Wanted star, however, defied the odds and lived until March 30, 2022.
Kelsey announced her husband's death at the age of 33 in an emotional Instagram post hours after his passing.
"It is with the heaviest of hearts that we confirm Tom passed away peacefully earlier today with all of his family by his side," Kelsey wrote.
"Our hearts are broken, Tom was the centre of our world and we can't imagine life without his infectious smile and energetic presence. We are truly thankful for the outpouring of love and support and ask that we all unite to ensure Tom's light continues to shine for his beautiful children.
"Thank you to everyone who has supported in his care throughout, he fought until the very end. I'm forever proud of you."
READ MORE: Resurgence of 'traditional' women wanting to 'turn back time'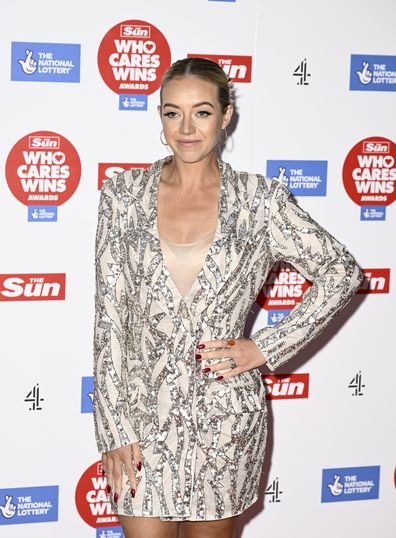 In the months since his death, Kelsey has been open about her grief, sharing to her Instagram Story on October 13 that she was feeling like an "emotional wreck" ahead of her first red carpet appearance without Tom.
"I don't know what is wrong with me this morning, but I'm literally so emotional," she admitted. "I just, I don't know why I did it this morning but I sat there and I looked through all of Tom's Reels.
"I just can't stop crying. I'm trying not to cry right now."
READ MORE: Comedian 'fighting for every inch' as he relearns to walk
Kelsey was attending the British National Television Awards, and Tom had posthumously been nominated for one for his documentary Inside My Head, which explores the brain cancer diagnosis he received in 2020.
"I feel overwhelmed that I have to walk the red carpet on my own," she added, "This is the first time I'm ever going to do this without him."
One week later, Kelsey again took to her Instagram Story, declaring through tears, "Brain cancer tore our world apart."
"I just feel so sad for my life and my kids' life, because all Tom wanted to do was be a husband and dad and he didn't get that opportunity," Kelsey said. "I want to raise as much awareness for brain cancer as I can."
"You know, having a day like today – I'm emotional. But ultimately, I've got to go and be a mum now to my children."
For a daily dose of 9Honey, subscribe to our newsletter here.


[ad_2]

Source link