[ad_1]

The Wanted singer Max George has vented his frustration amid criticism of the 13-year age gap between him and his partner, Maisie Smith.
George, 34, who first met Smith, 21, on Strictly Come Dancing and found love one year after on the show's tour, was clearly irritated as he posted the tweet.
"I've just read that apparently mine and Maisie's age gap is 'controversial'," he wrote.
"A woman in her 20's and a man in his 30's.. what the f–k are they implying? I'd love an explanation please."
READ MORE: Cher, 76, defends 'strange' relationship with new boyfriend, 36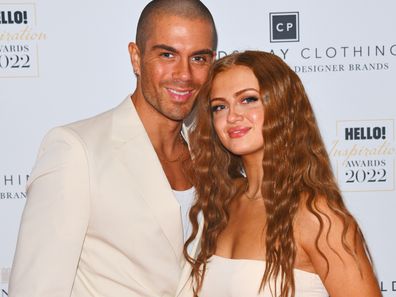 Fans were quick to respond, some sharing their own stories of their successful marriages despite an age-gap.
One replied, "I'm 40 my partner is 55, we have been together for 20 years and have a 4 year old son. Over the years we have faced many challenges regarding our age gap but we haven't listened to one. We love each other its as simple as that!"
READ MORE: 'Top secret' Johnny Depp rumour debunked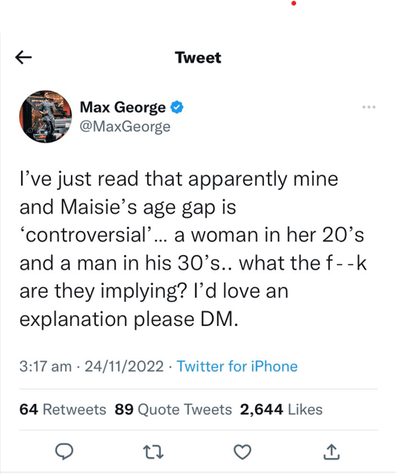 Another wrote, "If you both wasn't in public eye no one would bat an eye lid, I'm 28 partner is 42, been together 3 years with a baby, we have never had an argument either, as long as your both happy don't listen to what other people think."
Others weren't so pleased, and voiced concern about the time the pair met.
"Tell her to stop saying she is dating her "Childhood Crush" thats what makes it sound creepy! Other than that your good in terms of the law!" one said.
Another referenced Demi Lovato's hit song 29, in which she seemingly calls out the 12-year age gap between her and ex-boyfriend Wilmer Valderrama.
READ MORE: The most unforgettable moments from the ARIAs 2022
Speaking with HELLO!, George and Smith were quick to defend their 13-year age gap, and described themselves as "like-minded people".
"It doesn't even come into my head. People ask me: 'Do you notice it?' and I never have," explained the former EastEnders star.
"We're so like-minded. I've got friends in their 30s and 40s. You connect with who you connect with."
READ MORE: Kylie Jenner confirms son's legal name is Wolf despite changing it to a secret moniker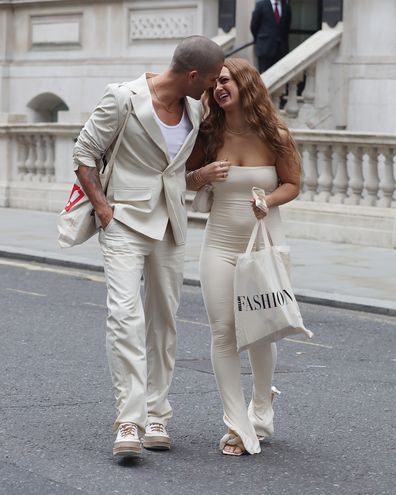 In agreement, George added: "It never enters my mind. Mais has already done so many things that I'm in awe of – I look up to her. I was still kicking about [sleeping] on sofas at 21."
Smith's career as an ex-Eastenders star, having taken on the role of Bianca Butcher's daughter Tiffany from the age of six until 20, seems to have prepared her for public scrutiny.
"I've spent the majority of my life in the public eye and if I listened to every negative comment, I wouldn't leave the house," she stated.
"I'm the happiest I've ever been. Only the opinions of the people close to me are important.
READ MORE: Why G Flip didn't invite their family to ARIAs
"My parents couldn't be happier – they know that Max absolutely adores me and that's the most important thing to them."
While discussing future plans, George said, "We live together now, but we're constantly travelling around the country, with Maisie touring. We want to get a place together and have a base in London – and maybe somewhere in Manchester too."
Smith added, "With my job I've had for the last 20-ish years, I haven't travelled very much, so it will be lovely to get to travel the world with my bestie."
According to The Sun, the couple even fuelled speculation they were set to wed after actress Smith flashed a sparkling ring while on holiday in Cyprus.
For a daily dose of 9Honey, subscribe to our newsletter here.
[ad_2]

Source link