[ad_1]

Netflix star Chrishell Stause has hit back at organisers of the People's Choice Awards after they allegedly "didn't allow" her to bring her Aussie partner to the event as her date.
The Selling Sunset star expressed her anger on Twitter, claiming in a series of tweets that she was only allowed to bring a fellow cast member as her plus-one, instead of musician G Flip, her partner of seven months.
READ MORE: Tom Parker's widow Kelsey loses grandfather to cancer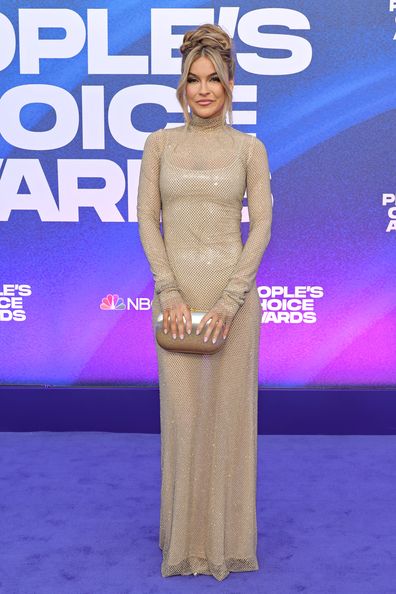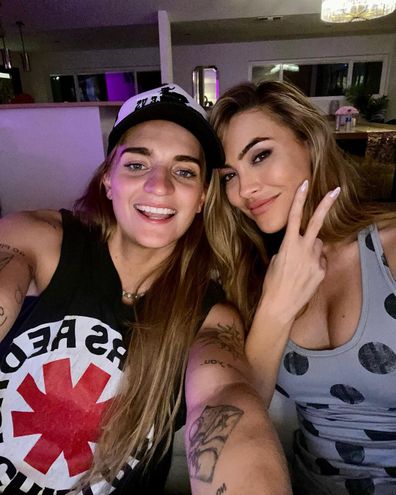 "I am on the sauce a bit so I will prob regret this later. BUT people's choice didn't allow me to bring my partner to the awards. I could ONLY bring a plus 1 if it was a cast member. Wtf," Stause, 41, tweeted after the PCA ceremony yesterday. "Sure this means I will never be nominated again but honestly fu."
Stause earned a nod for Best Reality TV Star while Selling Sunset was nominated for Best Reality TV Show. However, she lost out to Khloé Kardashian and the show lost to juggernaut reality program The Kardashians. But not taking home an award was far from her mind. 
READ MORE: Jesse James' pregnant wife Bonnie Rotten files for divorce again
"EVERY single cast member invited and some had plus ones. I was nominated for best realty star and yet they said NO. Again fu," she continued to tweet. "I didn't know till I got there that everyone was invited. So wtf was the issue?!"
The reality star said that 28-year-old G Flip – who identifies as non-binary and uses they/them pronouns – was not in the US, "so ended up not being able to go anyway", but the couple really wanted to attend the ceremony together.
READ MORE: The Pogues singer Shane MacGowan rushed to hospital for infection
"Up until a few days ago I was fighting to get them in and only to see everyone invited. Gtfoh," Stause claimed.
"If you are going to invite the whole cast of #sellingsunset @peopleschoice awards then why did my plus one HAVE to be a cast member or other wise told I do not get a plus one..?? If no other cast invited then that would make sense but…"
The one-time soap star concluded by saying "there are WAY bigger issues" in the world than her awards show drama, while joking about how much she had to drink that evening. 
"These are the things people normally don't say out loud unless they have multiple correspondence receipts and have had one too many tequilas and dgaf," she joked.
There was no awards shows dilemma last month at the 2022 ARIA Awards in Sydney, which Stause attended as G Flip's date.
While hosting the ceremony on stage alongside Natalie Imbruglia and Ruel, G Flip, praised Stause, who they met through fellow Aussie musician Tones and I.  
"She is over there, she is so good-looking and has a heart of gold and smells like dreams," G Flip told the crowd as Stause looked on.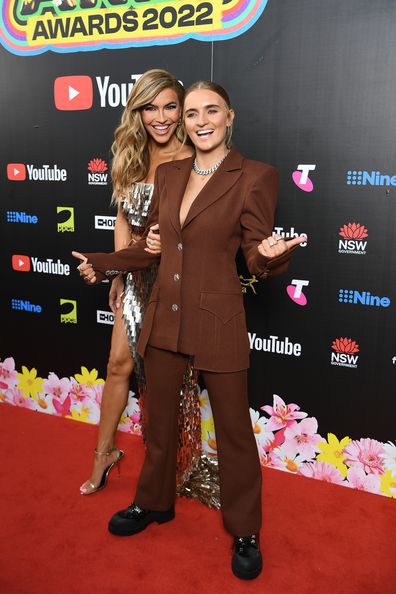 "But the real hero is actually Tones and I, who introduced us. So Tones wrote the smash hit Dance Monkey, made heaps of cash and then wanted to buy an LA mansion and reached out to LA's best real estate agent, my baby girl."
Stause was also excited to be at the ARIAs, telling her partner in an Instagram Story at the time: "All glammed up and we are headed to the ARIAs. You are presenting, you are hosting. This will be fun." 
For a daily dose of 9Honey, subscribe to our newsletter here.
[ad_2]

Source link