[ad_1]

S Club 7 star Jo O'Meara has called out paparazzi photos during her recent recovery from surgery.
After seeing the photos published in a UK newspaper, declaring her "unrecogniseable", the singer wasn't going to let it slide, and instead took to Twitter to confront those responsible.
"When you're out on a dog walk after months of not being able to walk after four back surgeries and the press get you looking your absolute best! I'm grateful I can walk …. so it's all good," she wrote.
READ MORE: Sixteen Candles star and Lucille Ball protégé dies at 98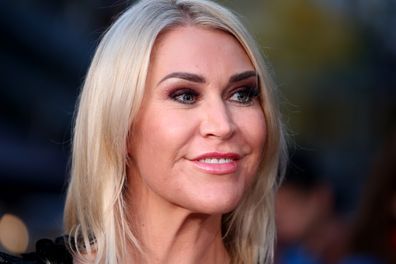 The photos showed the 43-year-old taking her dogs for a walk in a colourful print tracksuit set covered in a beige puffer jacket, the look completed with some black joggers.
Basically, the outfit we'd all wear if we were cold, exhausted from a line of surgeries and wanting to just take our dog for a stroll and enjoy some fresh air.
The Daily Mail article in question encouraged readers to 'guess' the 'pop star [who] is unrecognisable from band days'.
Although she made her point on Twitter with lighthearted humour and sarcasm, O'Meara's fans made it clear they shared her frustration.
"The press should be applauding you for recovering Not trying to bring you down. Sending so much love & hugs," one responded to her Tweet.
Another even took it upon herself to complain to the Independent Press Standards Organisation.
"Glad to hear you're on the mend, Jo, and good for you for speaking out against this despicable media intrusion. I've complained to @IpsoNews," she wrote, attaching a link and encouraging others to forward a complaint.
READ MORE: Lisa Marie Presley 'rushed to hospital after cardiac arrest'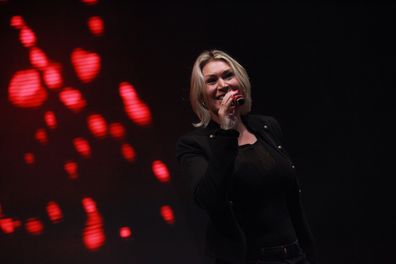 The photos come after a long line of trouble with the star's health, particularly in the last year.
O'Meara's Instagram has been inundated with health updates over time, keeping her fans in the loop regarding her four back surgeries.
In September last year, she posted an update that was going into surgery. The tone of the post seemed positive and she mentioned she'd be performing at a few shows over the weekend.
"It will not stop me doing my shows , and I will not be beaten by it ! So I look forward to seeing you all at Gloucester Pride this weekend where I will be headlining, And the following week I will be Headlining at Fife pride !" she wrote.
READ MORE: Mother of Jeffrey Dahmer victim calls out Evan Peters
A week after, she updated fans about the unbearable pain she was experiencing and shared that she'd been advised emergency surgery was required.
"The pain has been unbearable, and I have been advised surgery is now my only option and been told this is something that's needs doing urgently to prevent further damage to my back," she wrote.
"I am beyond upset to be missing out on such a special day , and I am so so sorry. I hope you all understand that this decision was very hard."
READ MORE: Controversy around Harry Styles' BRIT Awards nomination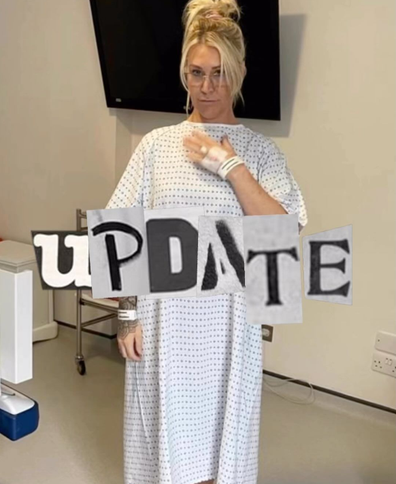 In October she had to return for another surgery and November saw the same outcome, her posts and updates becoming more serious.
"When am I gonna get a break ??I really thought I was on the road to recovery," she wrote, announcing the pain was the 'worst it's been yet'.
"I am devastated."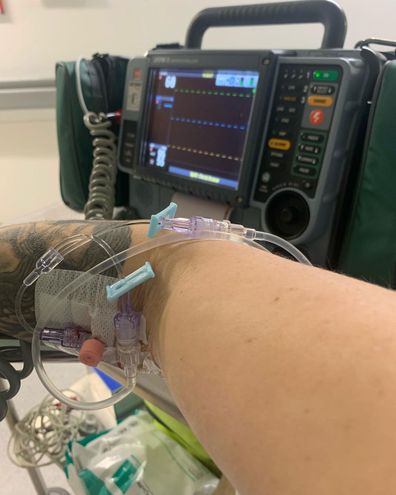 O'Meara's hospital visits and health battle spans years, starting with her near-death experience in 2016 when the star suffered from a strangulated bowel while on a flight
Prior to her Instagram becoming a space for the documentation of her health journey, much of her feed included throwback photos and images of the star performing.
S Club 7 skyrocketed to global fame in the late '90s and early noughties, and O'Meara was a member from 1999 to 2003, before deciding to embark on a solo career.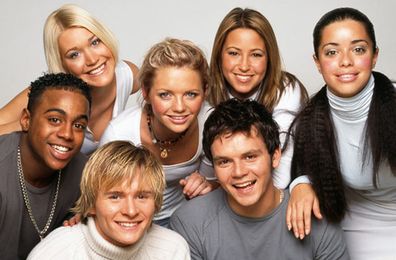 The pop band consisted of seven members – O'Meara, Tina Barrett, Paul Cattermole, Jon Lee, Bradley McIntosh, Rachel Stevens and Hannah Spearritt.
According to The Mail on Sunday, the group are planning to reunite and tour.
The publication mentioned all members of the group are keen to go ahead with the plan, apparently drafter by Simon Fuller, the man who originally created the band.
For a daily dose of 9Honey, subscribe to our newsletter here.


[ad_2]

Source link