[ad_1]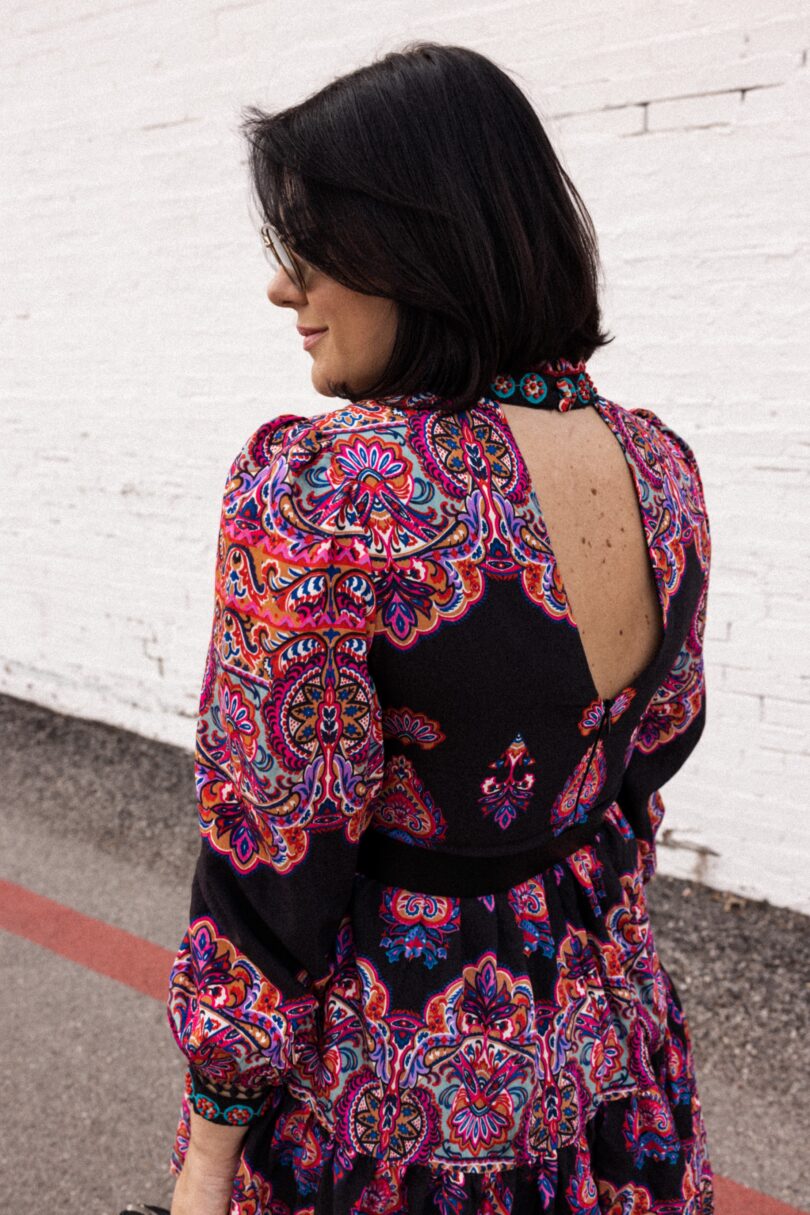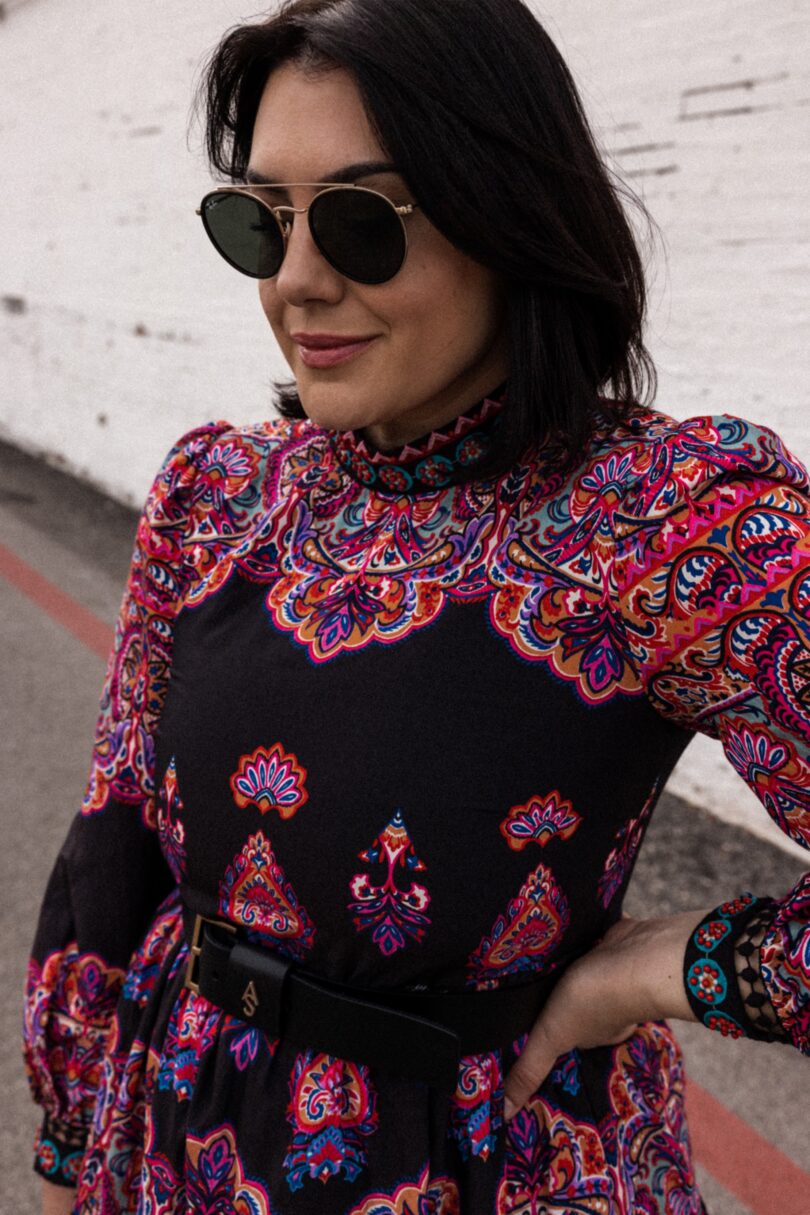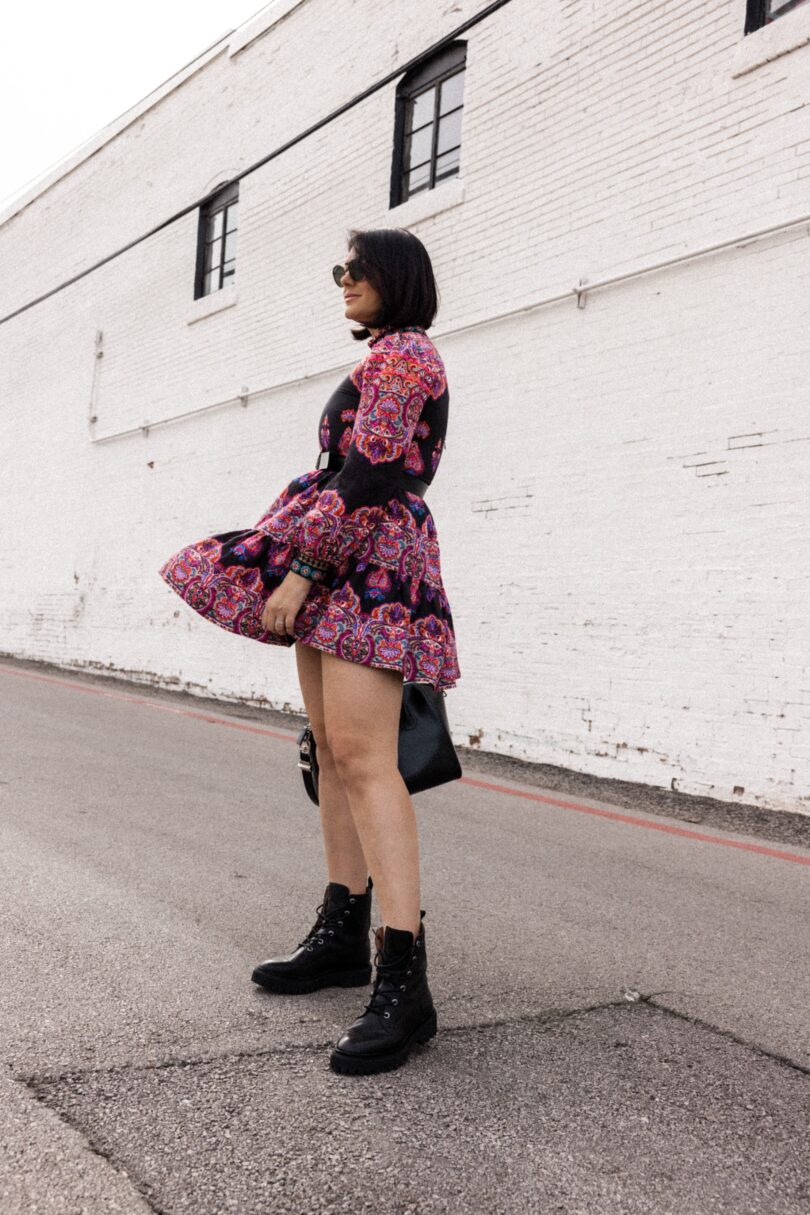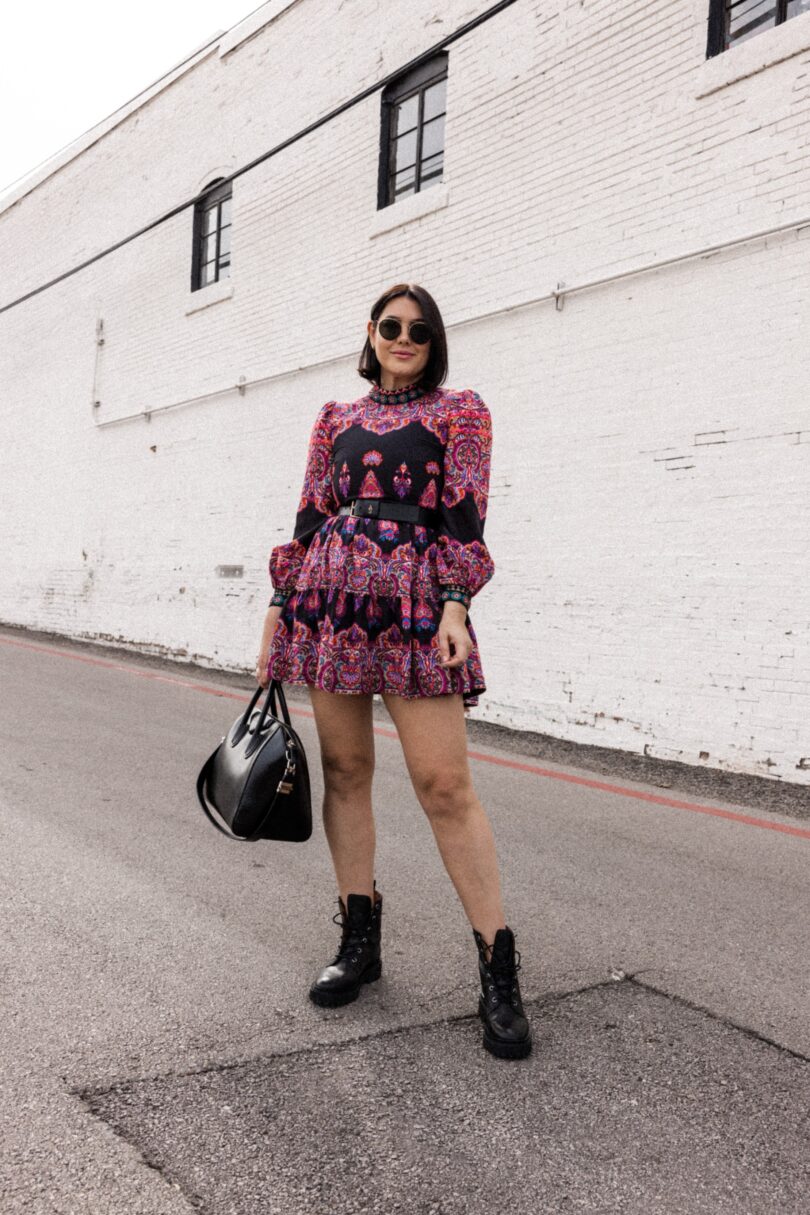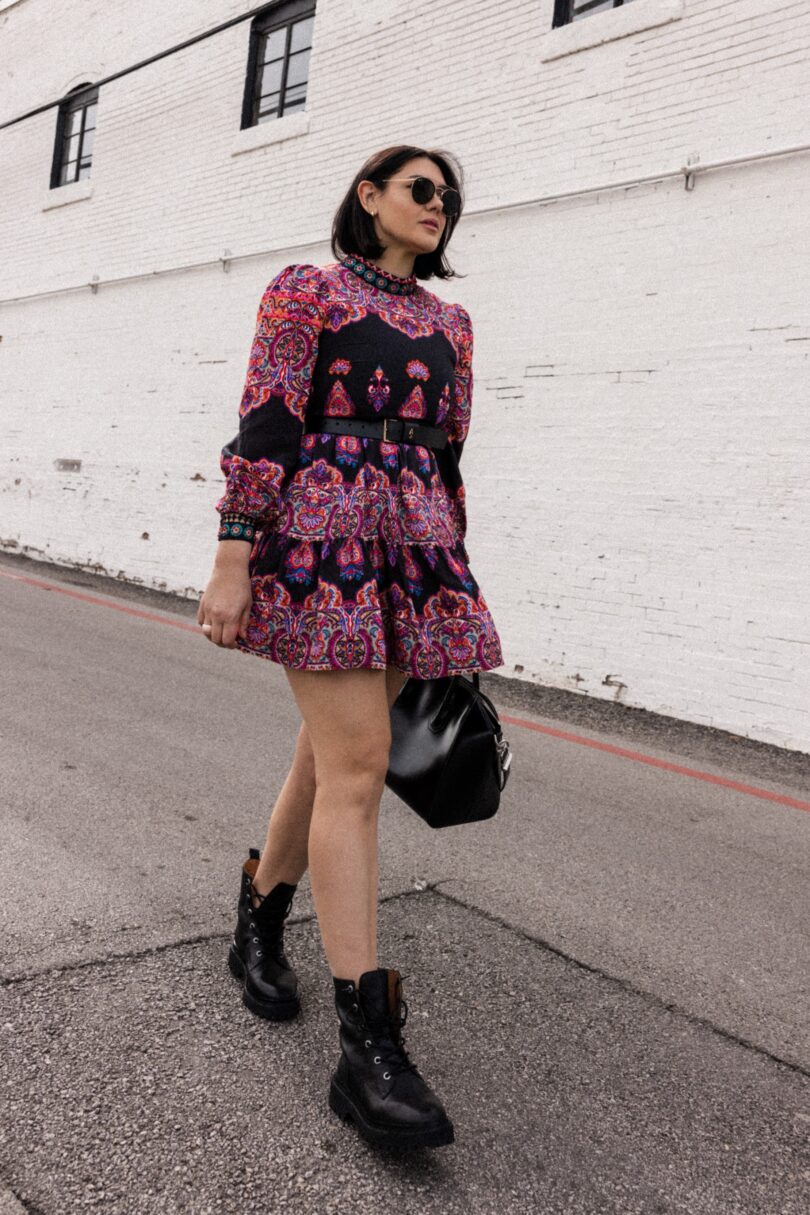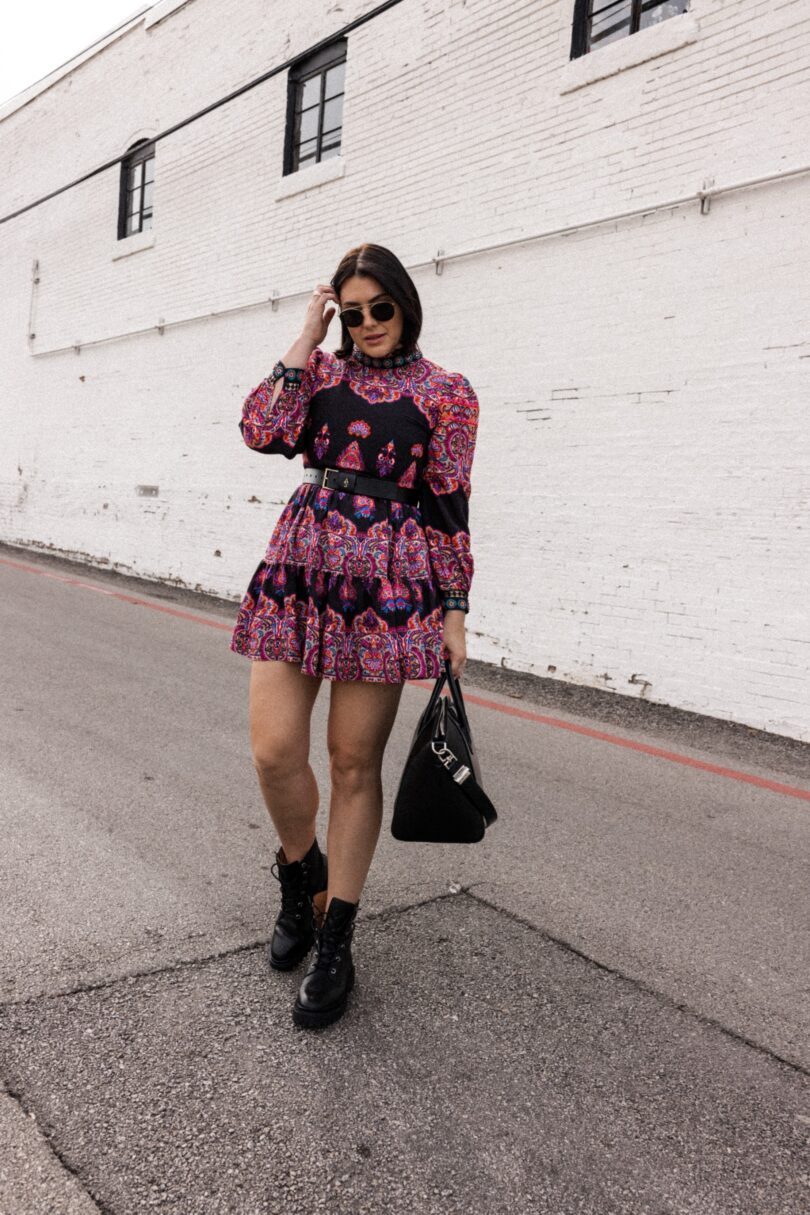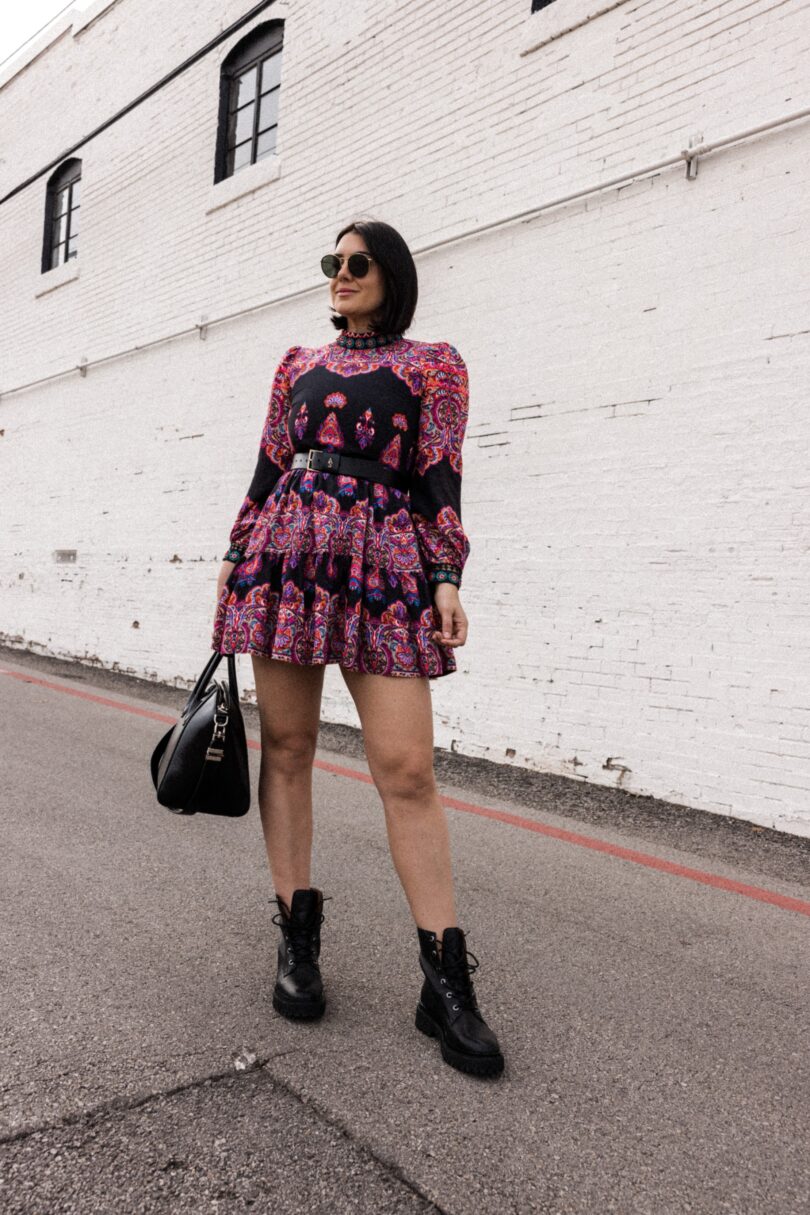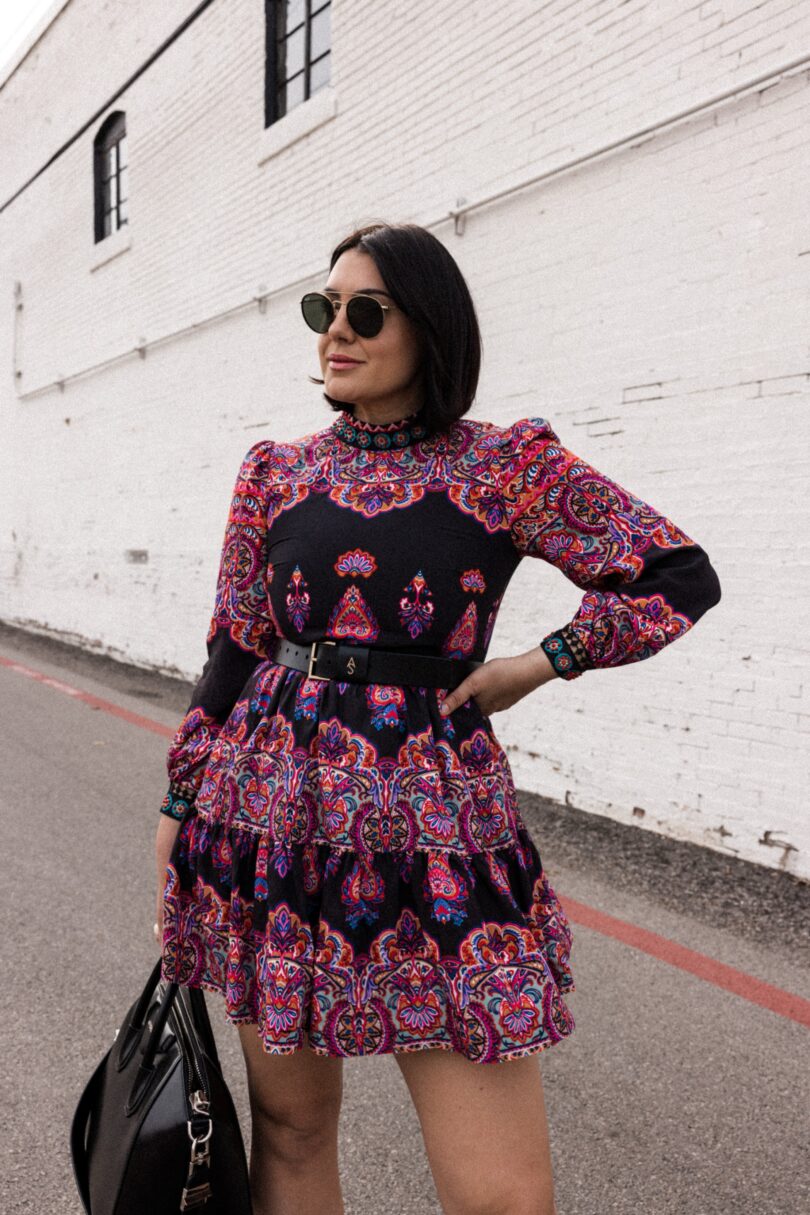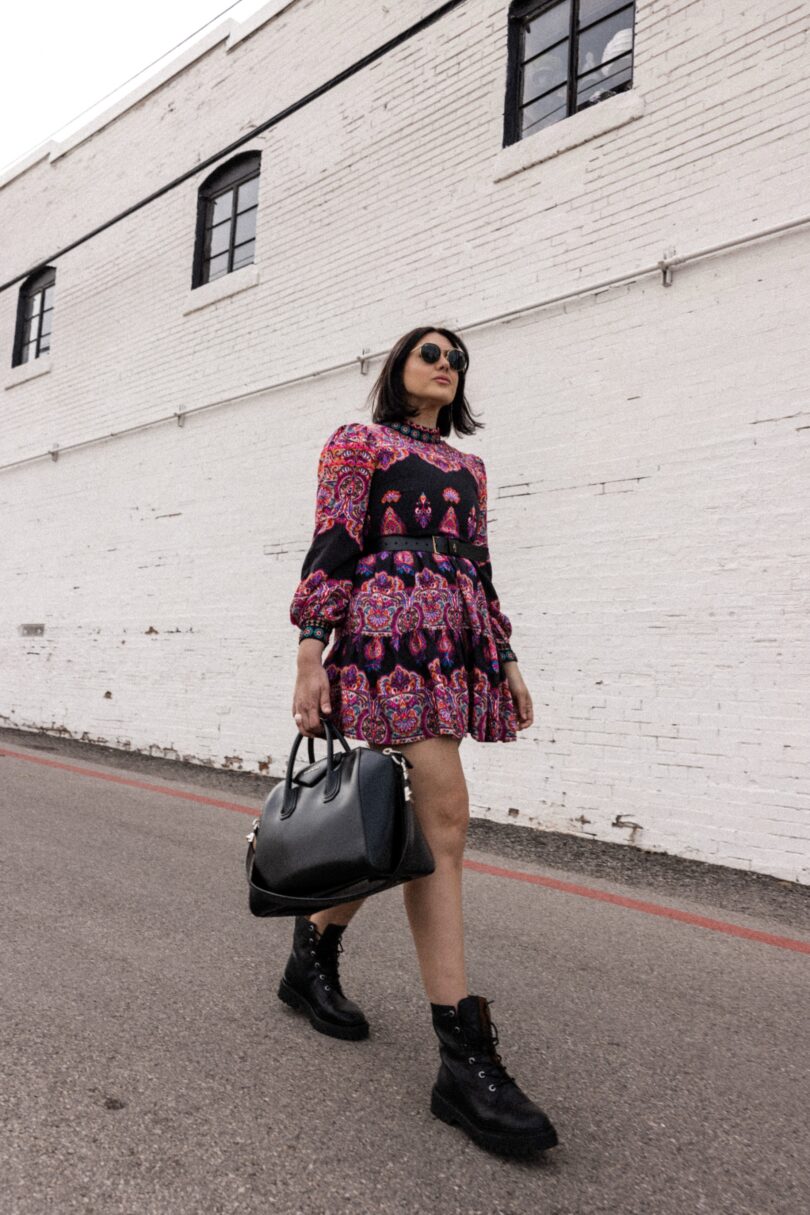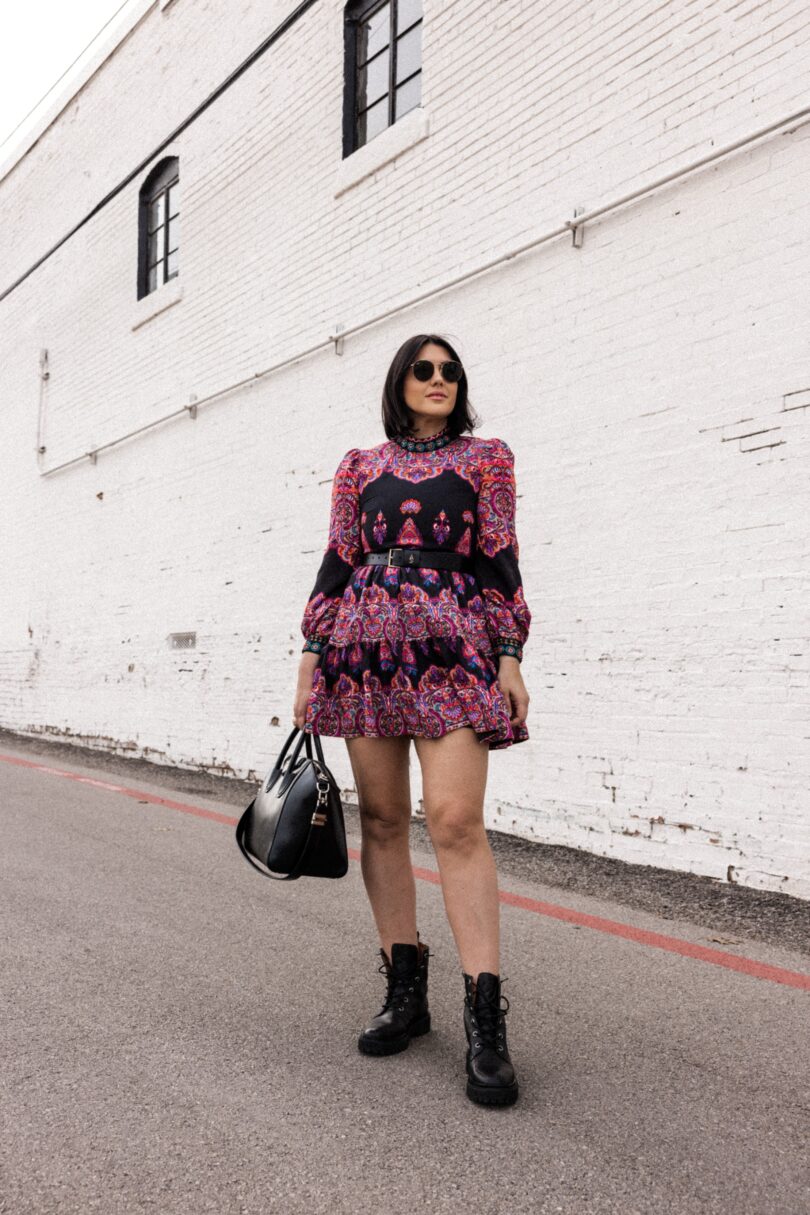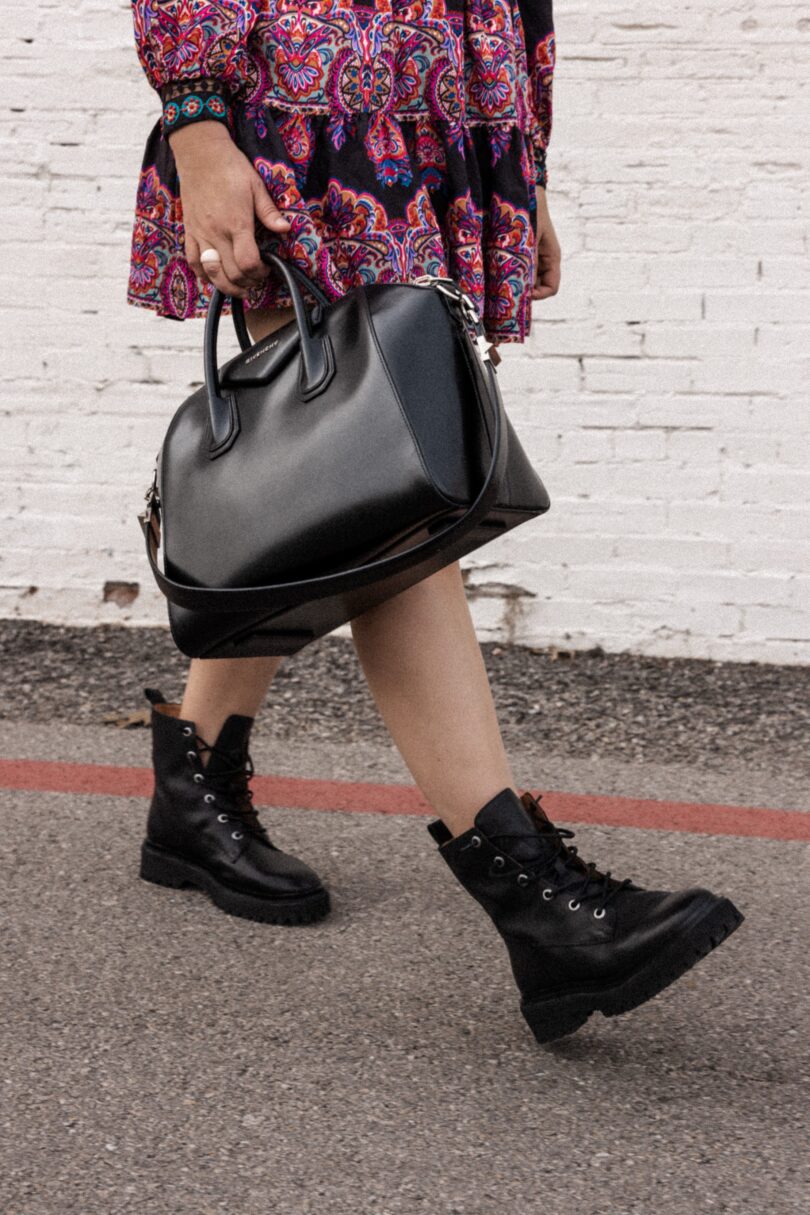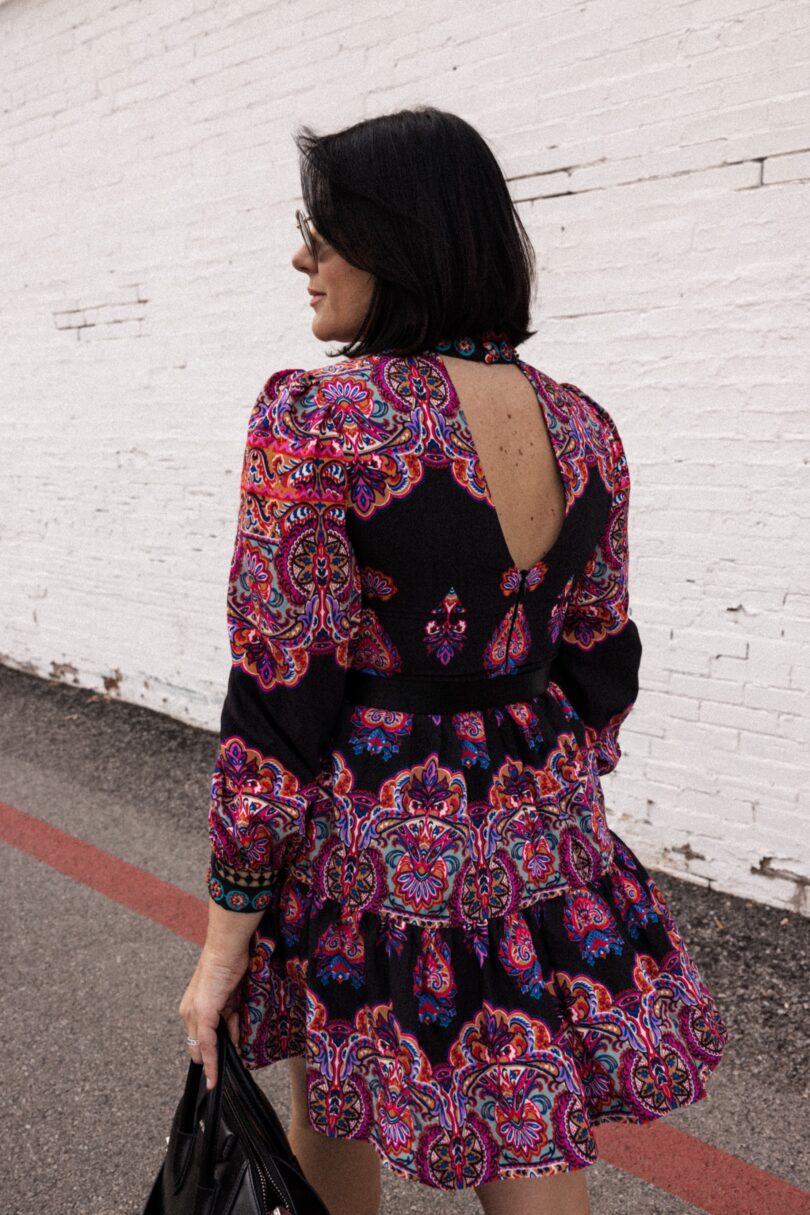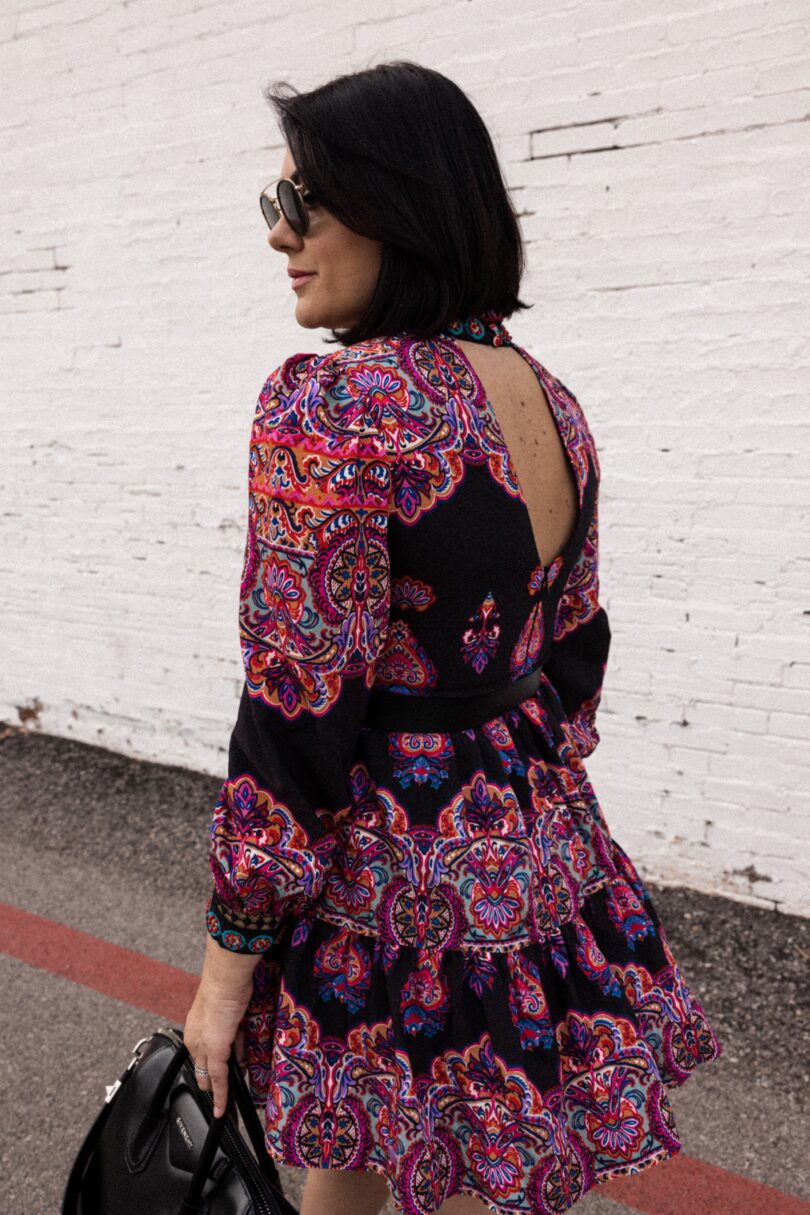 Well this is awkward.
We shot this outfit when I got all haughty about our non-winter weather; pomposuly thinking we weren't going to actually have a winter. It was 70 degrees, balmy if you will. I felt stupid for wearing boots, truth be told. And today? Well today it's below freezing and I would never wear this outfit today. Not even with tights. It's too damn cold to even think about this outfit right now.
So maybe save this post for a sunny day, because this dress is gorgeous. GORGEOUS. Even more so in person. I wasn't supposed to buy this dress. No really, I went into Anthro for a return and ended up with a swap. Actually I think I owed more. Anthro got me again. I've got to stop going in there without supervision.
Let the Valentine's Day colors start. Is this a safe space? Because I need to clear my chest. I think that I am tired of neutrals. Yes, yes I still wear neutrals more than often (I literally posted a grey on grey outfit 4 days ago) and of course, I'll always wear neutrals. But seeing color everywhere lately has been reviving to me. Seeing in my closet excites me. I've always loved color and maybe to a fault as I peruse my archives. But there is something about a bright hue in the middle of our grey winter that I just love. So I hope you are ready for some reds, purples, and pinks this month. They are coming out in full February force.
Now I am in the 8 of this by Anthropologie dress and I find it true to size! It fit me like a glove, however when I looked online at the model it seems to be less fitted like it is on me. I think that if you have some curves to ya, then it will fit more like on me. If you are a straighter figure, then your typical size will most likely fit the way it is online. Overall I say — TTS! Find it here. 
[ad_2]

Source link