[ad_1]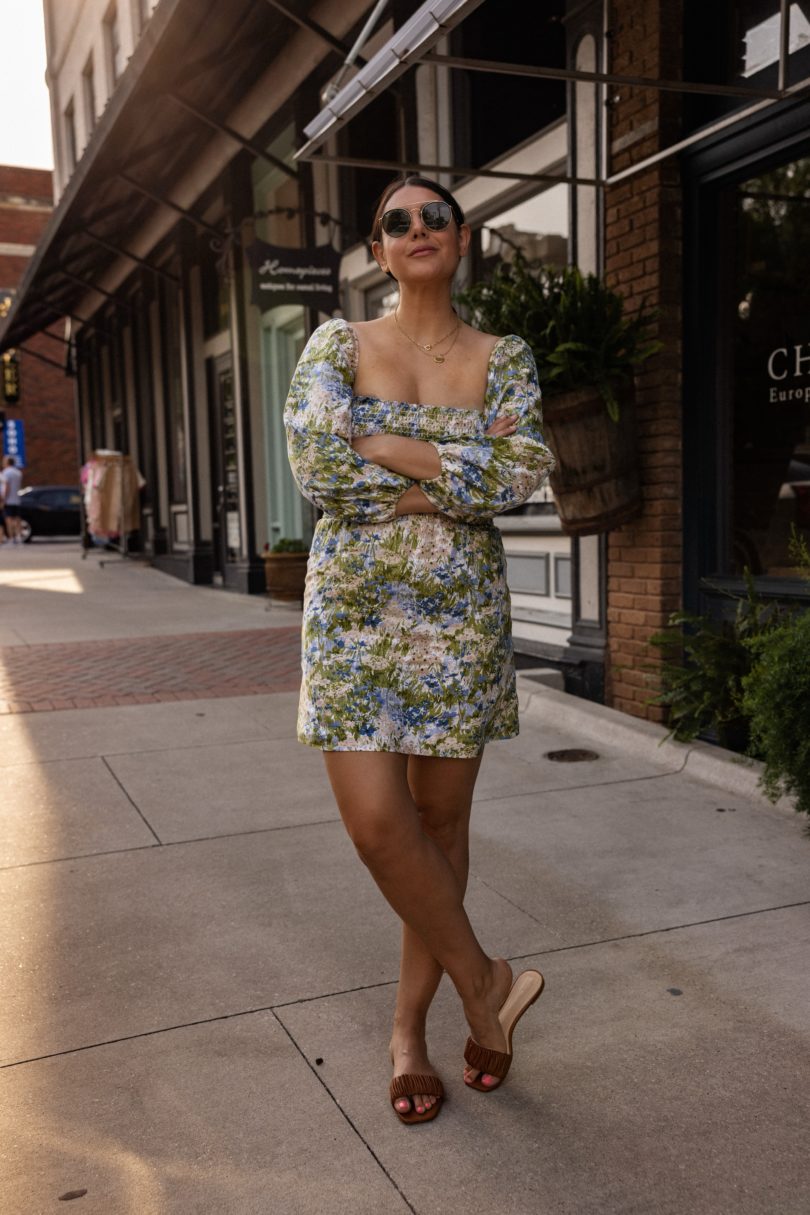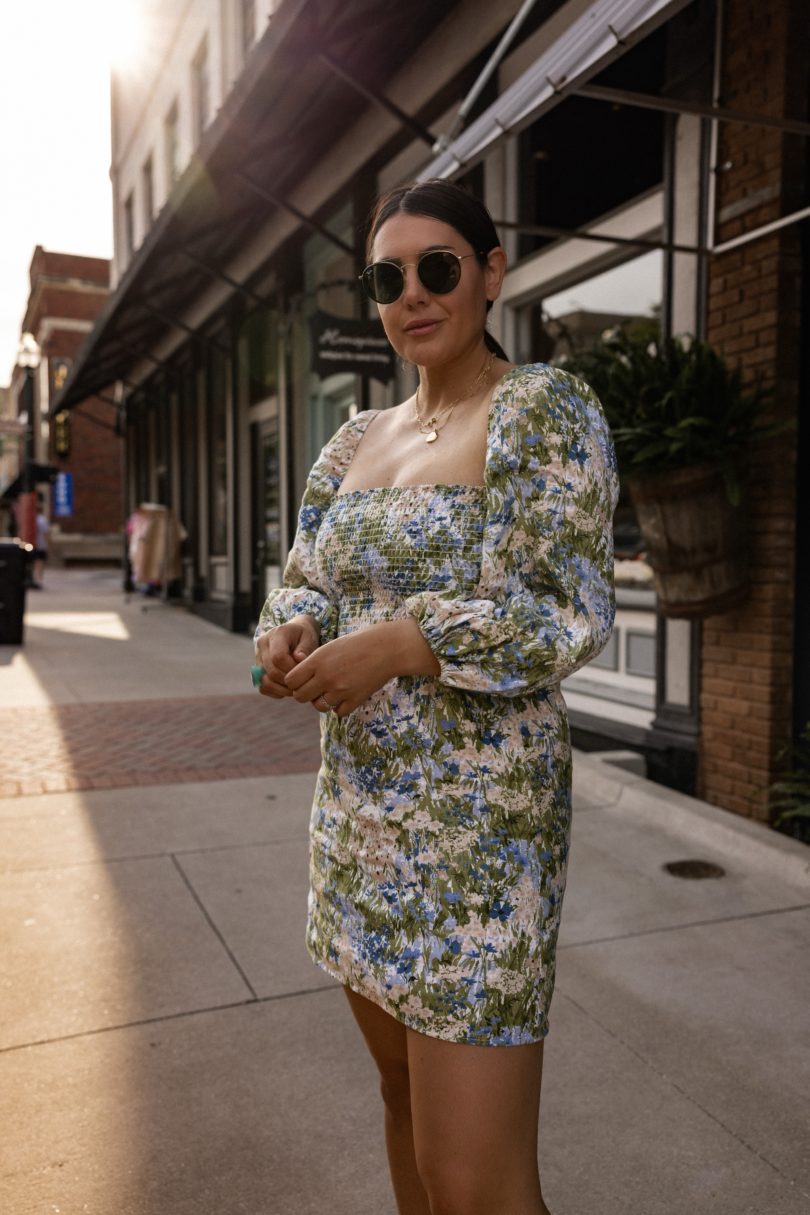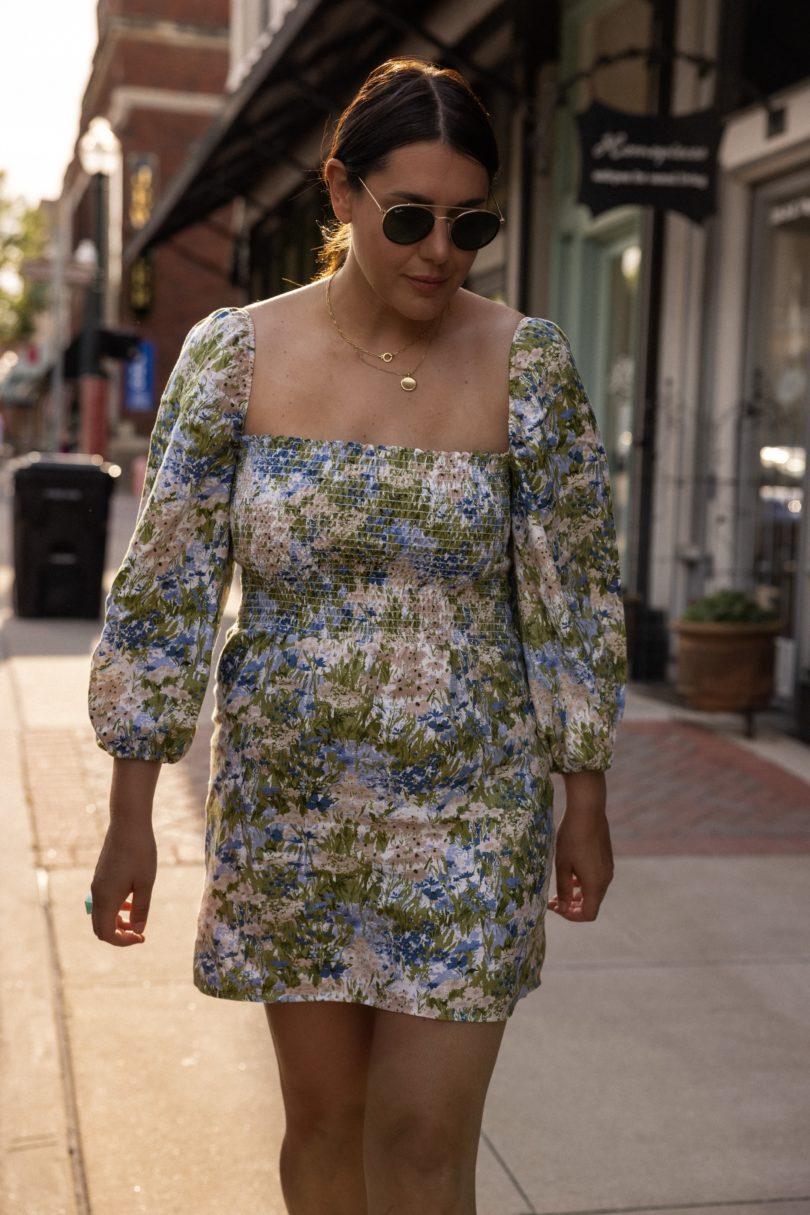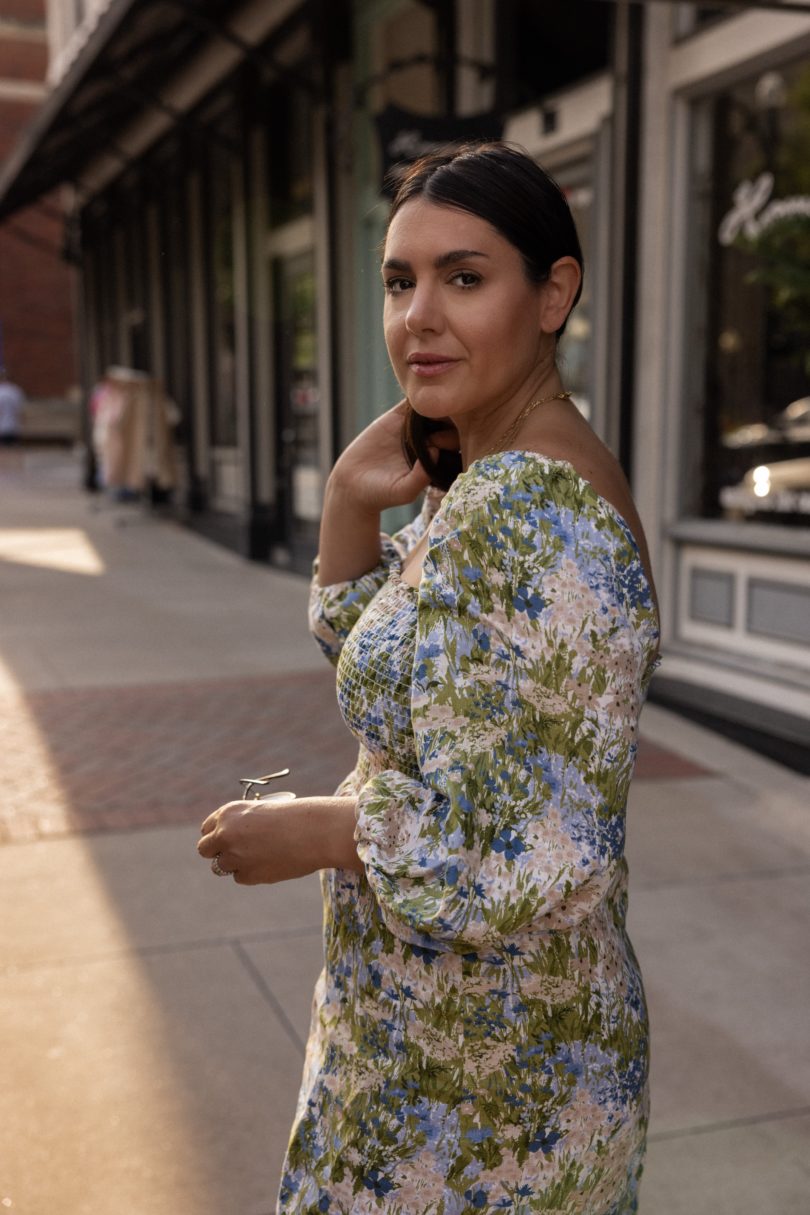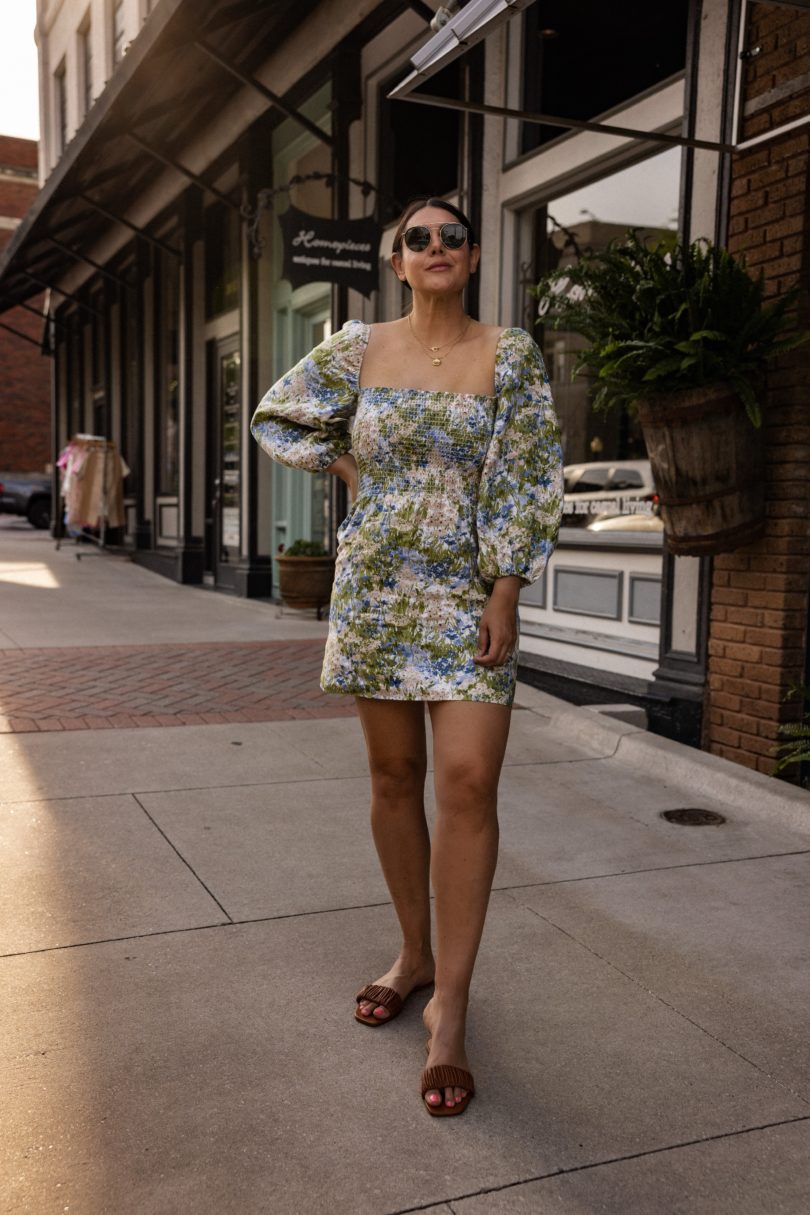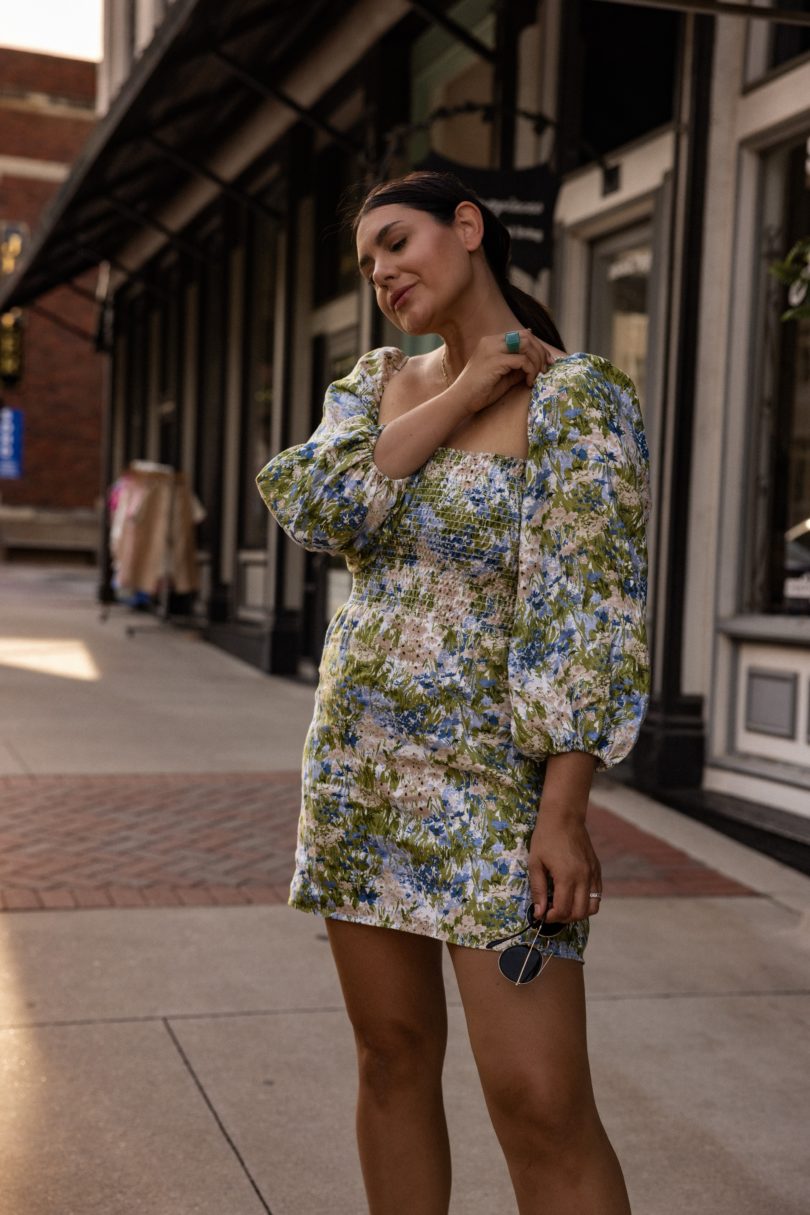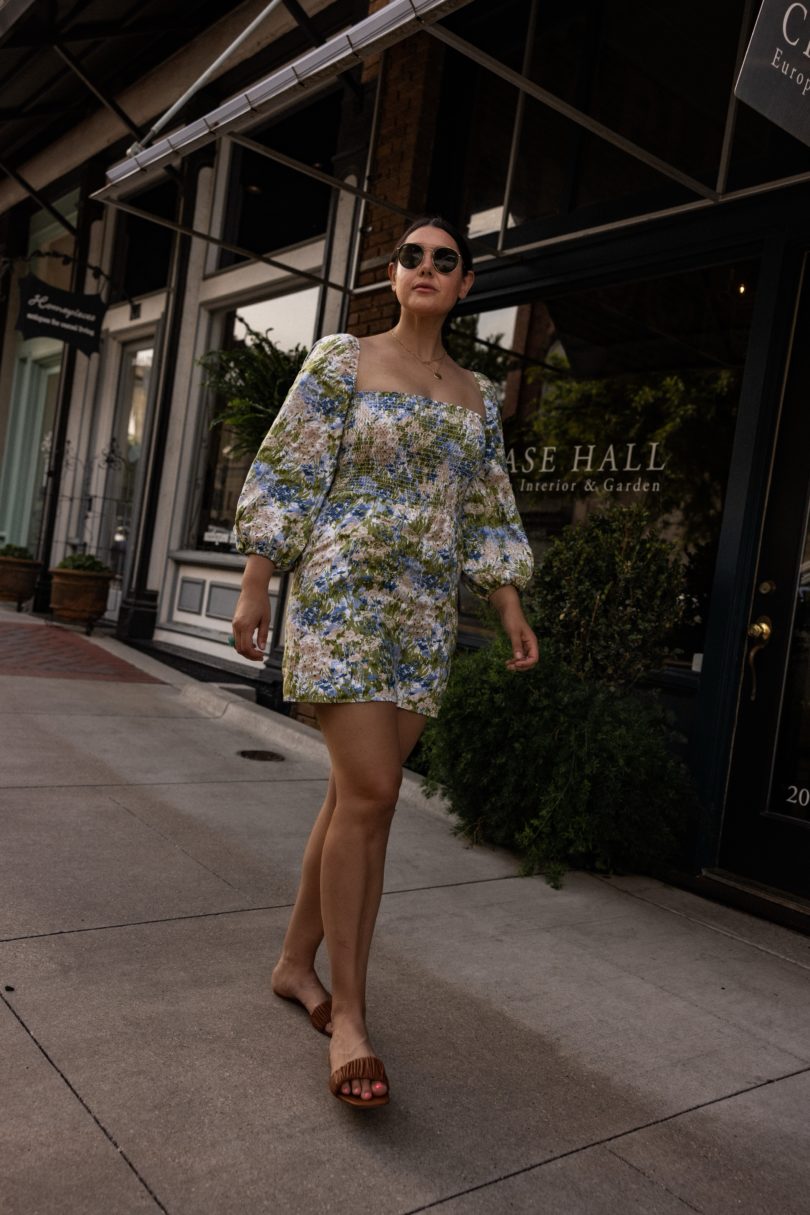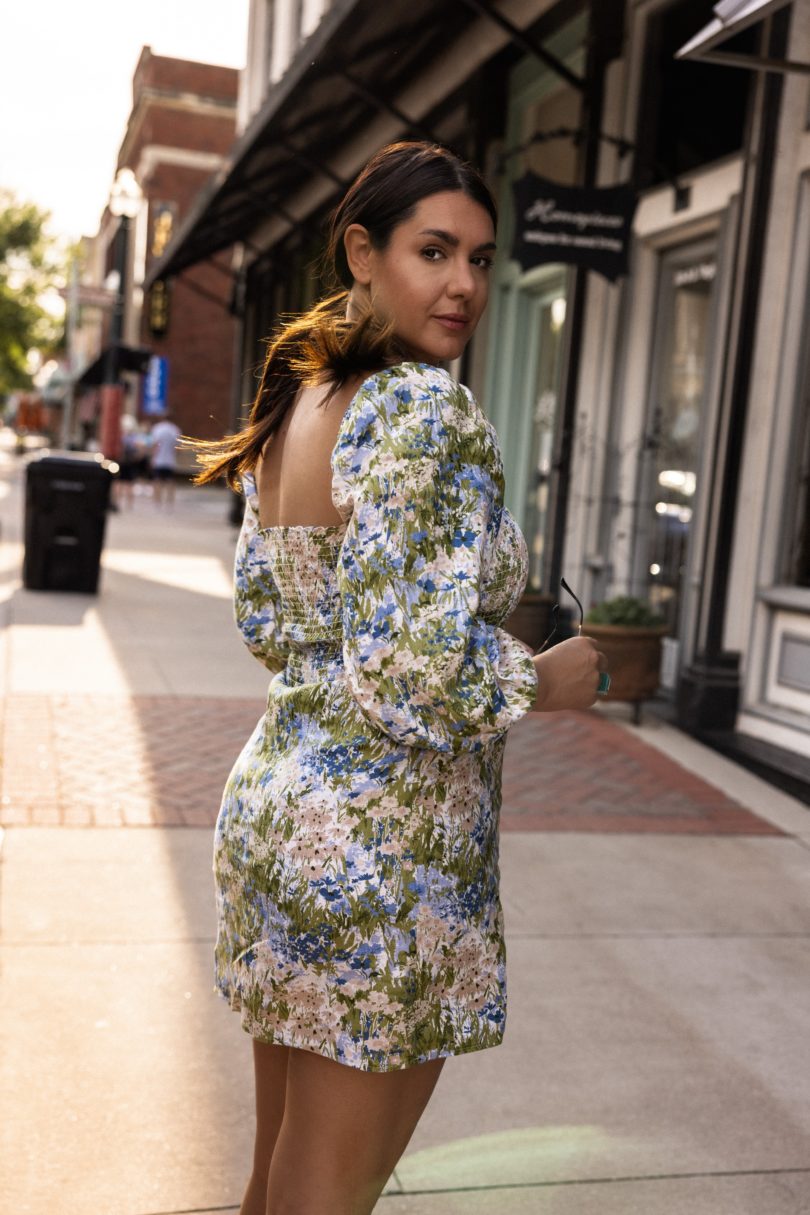 Recently Gemma asked if we could all get dressed up and go on a date night. We of course said yes and now it's a monthly thing. Friday family date night, in our best, going to Gemma's favorite restaurant, of course: Texas 'Rollshouse' You've never seen a more confused waiter as to why we are dressed up at such a casual establishment. But Gemma loved it and the tradition will stand. Date night photos of us all are in order but today you just get me. 🙂
Reformation is one of my favorite brands for dresses. Albeit an investment, I find myself reaching for Reformation pieces year after year. They stand the test of time with their vintage inspired pieces and their fabrics. I prefer a print, but they have plenty of solids too if you are more of that kind of gal. My dress here is a linen, so it will hold up well this summer. I am in the medium. Fit is true to size but typically I size up with Reformation. If I am usually an 8 in a dress elsewhere, I'll reach for a 10 at Reformation. I knew that this style (with the elastic bust) would be just fine for me in a medium. But my rule of thumb at Reformation for sizing: if there is a zipper, I size up.
Find this gorgeous dress here. 
A Few Favorites from Reformation


You can also find my Reformation favorites here!
[ad_2]