[ad_1]

Lord of the Dance star Michael Flatley has announced to fans he is suffering from an aggressive form of cancer and recently underwent surgery.
The Irish-American performer, 64, revealed news of his illness in a Facebook post to fans, where his team asked for "prayers and well wishes" but did not reveal what type of cancer he is battling.
"Dear friends, we have something personal to share, Michael Flatley has been diagnosed with an aggressive form of cancer. He has undergone surgery and is in the care of an excellent team of doctors," a post on his page reads.
"No further comments will be made at this time. We ask only for your prayers and well wishes. Thank you."
Thousands of fans left supportive comments and well wishes for the famed dancer, who was diagnosed with cancer before Christmas last year.
The Riverdance legend has previously battled skin cancer after revealing he suffered from a malignant melanoma in 2003.
Last year, Flatley revealed how an MTV viewer spotted the first signs of skin cancer while he was making an appearance on television.
"So many people who surround me have had cancer and so many people I know have died from it," Flatley told press at the time.
"I was diagnosed with skin cancer myself and it was a very scary time. I sympathise with anybody who is lying on that bed and facing the uncertainty of the future. It can be a frightening place."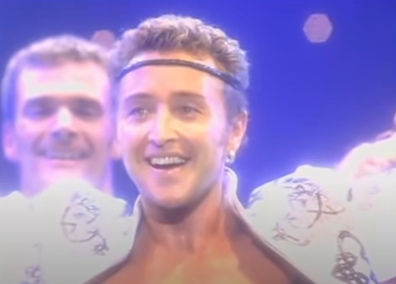 Flatley was performing a fifth anniversary celebration of Lord of the Dance in Las Vegas when he conducted an interview with MTV.
A viewer noticed a brown spot on the side of his face and contacted Flatley's assistant, advising him to visit the doctor.
"[The doctor] said if I had let it go a few more weeks there was probably nothing he could have done for me," Flatley added.
Flatley is often credited with catapulting Irish dance onto the global stage, with his shows being played to millions of people in various countries.
He started dancing at 11 and soon made a name for himself in the world of Irish dancing, but it wasn't until 1994 that his profile really took off.
Flatley was asked to create an intermission show for that year's Eurovision Song Contest, held in Ireland – and the first iteration of Riverdance was born.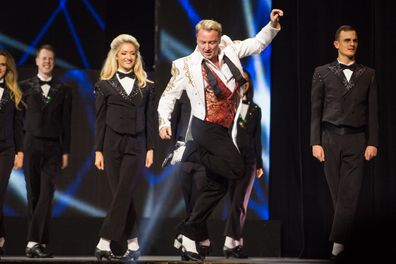 After a huge response to the interval performance, Riverdance was evolved into a full-length stage show.
Riverdance became a huge sensation, touring worldwide and seen by millions of people.
Flatley retired from dancing in 2016, revealing the toll his incredible on-stage career had taken on his body.
In 2015, he told the Daily Mail he was "always in pain" a result of strain and damage to various parts of his body.
"I've wrecked my body with dance. I can't say I wasn't warned and I can't say I haven't loved every single minute of putting myself into this state," he said.
"But physically I'm a mess. I have a recurring broken bone in my right foot which just spontaneously breaks itself.
"My hamstrings are ruined, my groin is gone and I've done irreparable damage to two points of my spine – T1 and T6."
For a daily dose of 9Honey, subscribe to our newsletter here
[ad_2]

Source link