Mel C, or Melanie Chisholm, has released her latest memoir Who I Am: My Story, and there are plenty of Spice Girls secrets inside.
From which bossy boots stepped up as "pseudo manager" for the band, to the real reason why Victoria Beckham didn't join the girls for their 2019 world tour, Sporty Spice truly does tell-all.
Below, we've collated seven of the spiciest and most important revelations from the memoir, including some of Chisholm's most vulnerable shares.
READ MORE: Mel C reveals she was sexually assaulted before the first-ever Spice Girls concert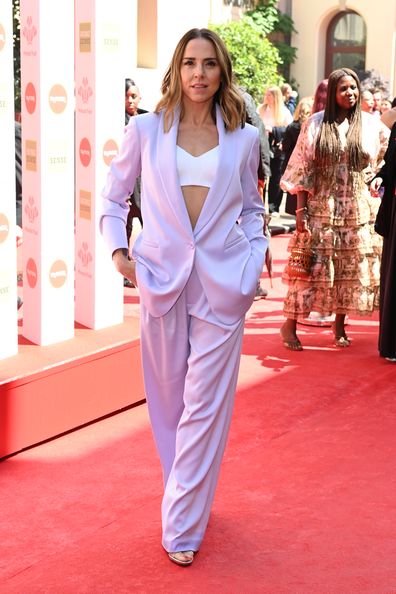 READ MORE: Mel C reveals why Spice Girls management 'discouraged' her from getting a boyfriend
First impressions of Posh
It wouldn't be any fun if Mel C didn't reveal what she really thought of her band members on the first day of meeting, so of course, she lets on about what was going through her mind on that fateful day.
"As we were breaking into our own spaces to rehearse, there was this noise," she writes. "Remember, this is 1994, so no one had phones then, apart from city boys who carried around those huge Motorola brick phones."
"Everyone's looking around, wondering 'what's that noise?' And here's that girl. 'Sorry, excuse me,' she says. She pops open her bag and heaves the phone to her ear, 'Hello? Oh yes, hello, how are you?' – That's how I first met Victoria Adams, as she was known at the time."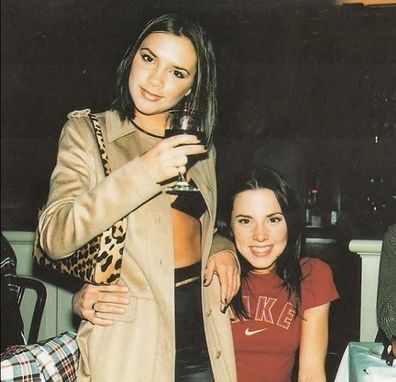 For a daily dose of 9Honey, subscribe to our newsletter here
Victoria Adams, of course, is the fashionista and incredibly successful designer Victoria Beckham, married to Manchester United star David Beckham. Most importantly, she was the girl who later became crowned "Posh Spice".
Chisholm doesn't hold back in describing just how posh, Posh was. She even reveals that Posh actually attended her senior years of high school at Laine Theatre Arts, where she herself had auditioned, but never attended as it was too expensive for her and her family.
Victoria grew up in Hertfordshire, a well-known "posh" area in the UK, whereas Chisholm grew up in Whiston, which let's say, wasn't so posh.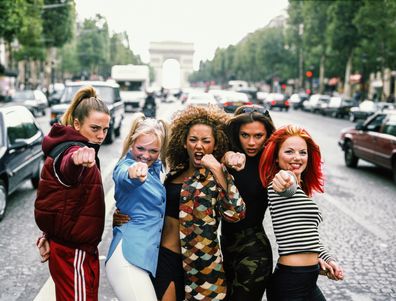 During the call-backs for the girl group, Chisholm said she recognised Beckham, calling her "more low-key than Geri [Halliwell] and Mel B."
She adds that she thought Halliwell and Mel B were "both clearly very confident young women", whereas Beckham "was quite quiet initially, but she soon came out of herself. She's a very funny person with a sharp sense of humour.
She also revealed that Beckham tended to "keep us down to earth a bit".
"She was ambitious but practical with it. She was the anchor of the band in some ways."
READ MORE: Danish prince says Queen 'harmed' grandkids by stripping titles
Geri elects herself the band's 'pseudo manager'
"Geri quickly emerged as wanting to be the leader of the group," Chisholm reveals.
"She struggled with the performance side of things much more than the rest of us. Perhaps to make up for that, Geri took on the role of pseudo-manager: she had ideas on how we should dress, how we should sound and who we should be."
The fact that Halliwell was less of a performer than Chisholm, Mel Brown, Emma Bunton and Beckham is something the entire band has admitted in their own memoirs. Halliwell herself addressed the issue in 1999 memoir If Only, released quite soon after she left the Spice Girls for good.
Chisholm didn't stop there. She shared details about how Halliwell led the group, admitting she wasn't the easiest to get along with at times.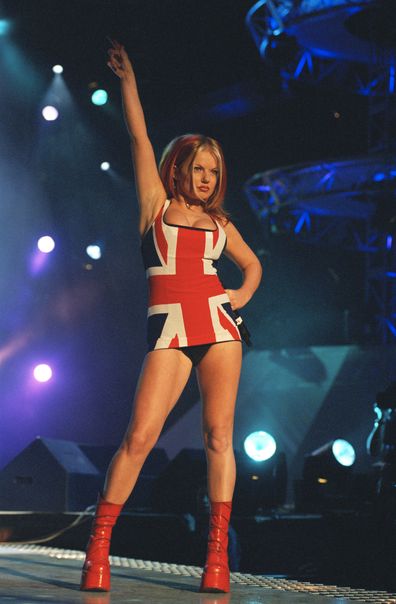 READ MORE: Queen's death certificate proves theory about William, Harry on night she died
"Even though she was only a year or two older than the rest of us, I always had the sense that Geri was on borrowed time," she writes. "She didn't have a moment to waste, there was an urgency that meant she'd bump heads with people, but this is what ultimately propelled the group forward to success."
She does have some words of praise for Ginger Spice, however.
"Not to say our success rested on Geri, but with her in an unofficial management role, and with the rest of us physically and vocally able to bring to life what we envisioned, we were invincible," she writes.
Struggles with body image and an eating disorder
One of the incredibly sad admissions made by Chisholm is that she developed an eating disorder amid her Spice Girls fame.
In the memoir, she reveals the comment that caused her to spiral.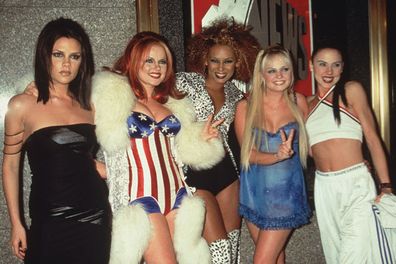 "I'm surprised you can do backflips with thighs like that," she quotes a man from her management team. At the time, she'd been practising some gymnastics tricks.
After that, Chisholm says she started to restrict her eating and became quite obsessed with her diet and body image.
In the moment, she recalls being "frozen in place" with the other Spice Girls standing awkwardly around her.
"I felt sick. I turned to the other girls, who were looking anywhere but me," she writes.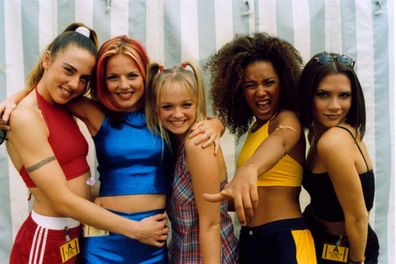 "I was mortified. My whole face burned, the embarrassment spreading around my body. I tried to blink back the tears that were starting to sting my eyes. Forcing a smile back onto my face, I sat back on the lounger. No one said a word."
Later she reveals that Beckham later told her that the group's financier Chic Murphy had "pulled her aside and said something similar about her weight," along the lines of, "'Look at you in that bikini. You need to lose a few pounds, love.'"
Chisholm then reveals the horrible thoughts that kept her up that night.
"That night, I lay awake as Mel B slept peacefully across from me. My mind was racing: 'I dance all the time, I'm active, I'm a size 10, maybe a 12. Am I not seeing things the way they truly are? Am I overweight?'"
READ MORE: Queen Elizabeth's cause of death revealed
A sexual assault
"It happened to me on the night before the first ever Spice Girls live performance," Chisholm writes.
"We were in Istanbul, we did two shows over there, and we'd never done a full-length concert before, so obviously we'd rehearsed for weeks ahead, costume fittings, make-up.
"Everything was leading towards the pinnacle of everything I'd ever wanted to do and ever wanted to be."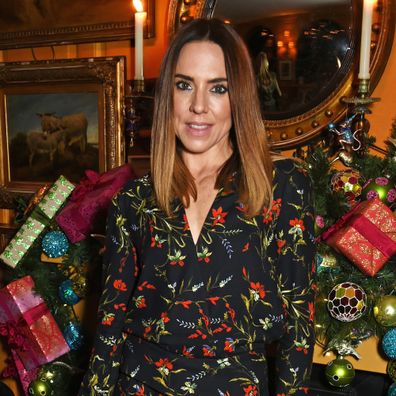 Writing in her memoir, Chisholm opens up for the first time about her sexual assault, which occurred just weeks before the band's first-ever proper concert.
She says the incident occurred when she decided to get a massage at the hotel.
"I was in an environment where you take your clothes off with this professional person. It affected me."
She says that after the incident, she instinctively tried to "bury" the memory.
"What happened to me, I kind of buried immediately because there were other things to focus on. I didn't want to make a fuss, but also I didn't have time to deal with it."
As a result, Chisholm confessed the memory haunted her for "years and years and years".
The shock of Geri's exit
According to Chisholm, the girls learned in spring 1998 that Ginger Spice was leaving the band.
It all came crashing down when lawyer, Andrew Thompson, called Posh.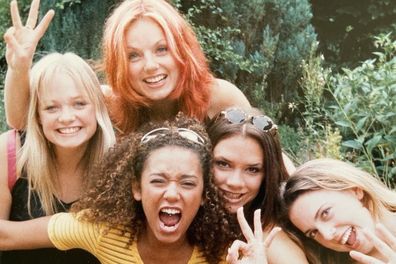 "'Geri's leaving the band,' he apparently said. 'She's had enough."
The news prompted an "emergency meeting" with the Spice Girls.
"We still weren't taking it entirely seriously at that point, but we were a little unnerved that the lawyer had been in touch," Chisholm writes.
"But Geri had said this before and didn't mean it. 'This time would be the same, surely', we thought. We all took it in turns trying to ring her, but we couldn't reach her."
When Halliwell failed to answer any of their calls, the "reality sunk in", Chisholm writes, "Geri was gone."
David Beckham was considered 'one of the girls'
After Beckham and Posh got together in the late '90s, the pair were "inseparable" writes Chisholm.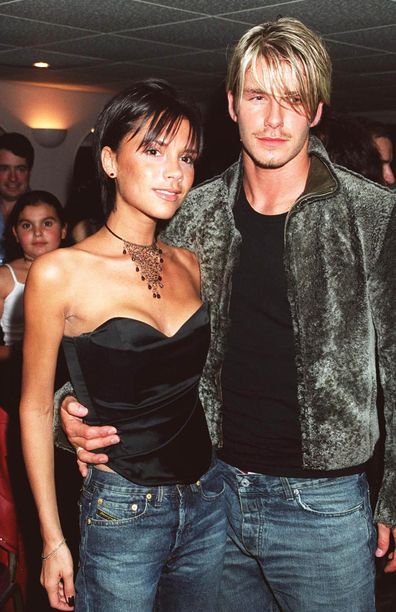 "David quickly became one of the girls. Don't forget, 'If you wanna be my lover, you gotta get with my friends,' and lucky for him he was allowed into the inner circle," she adds.
"We liked him because he was quiet and he didn't get involved, he didn't interfere. He was always very sweet and he was very shy back then. He supported Victoria, and us, and he also had his own very successful career to focus on."
Posh 'freaked out' over their Olympics reunion in 2012
While the Spice Girls' major reunion for the 2012 Olympics Closing Ceremony in London was a moment many fans couldn't wait for, it was one Victoria was keen to get over with.
"She found performing so stressful," Chisholm writes of Posh. "And if anything was going to make you anxious, it would be doing the Olympics to an audience of nearly a billion people."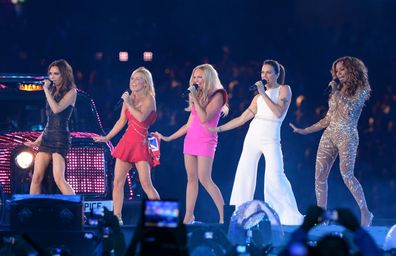 "She was really freaking out before we went on. We tried to calm her down because she was so nervous. I think she thought, 'I can't put myself through this again.'"
After that experience, Chisholm said it was "solidified that the stage was not the place" for Victoria, which proves why Beckham did not front up when the band decided to embark on their Spice World tour in 2019.
Though Sporty Spice did tease: "We're still hopeful she'll join us for something extra special" down the line.
If you or someone you know is impacted by sexual assault, domestic or family violence, call 1800RESPECT on 1800 737 732 or speak to one of their helpful counsellors at www.respect.gov.au. In an emergency, call 000.
And, if you, or someone you know needs support relating to eating disorders, please call The Butterfly Foundation on 1800 33 4673 or speak to one of their helpful counsellors at butterfly.org.au.