[ad_1]

Baby joy for Libby Trickett!
The former Australian Olympic swimmer, 37, has announced that she and husband Luke Trickett, 40, are expecting their fourth child.
"Luke and I are absolutely thrilled (and ever so slightly terrified) to announce that we will be welcoming Baby Trickett 4.0 into the world in May!!", Libby wrote on Instagram this morning alongside an ultrasound photo.
READ MORE: 'Harry and Meghan's deliberate stunt upstages William and Kate'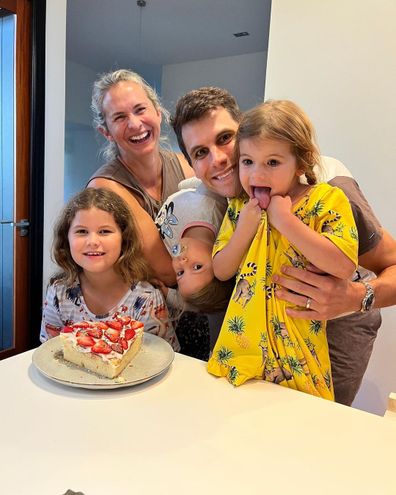 "Poppy is not sure she's ready for another baby, Eddie thinks it will be a little girl and Bronte is excited to be a big sister but really has no idea what's she's in for 😂," she continued.
Libby also included some further messages in hashtags under her caption, which said, "Trickett, party of six", "We must be slightly bonkers or suckers for punishment, probably both", "But we cannot wait to officially complete our family", "Here we go again", "Promise this is absolutely it".
Libby and Luke, who is also a former swimmer, married in 2007, and share three daughters together – seven-year-old Poppy, four-year-old Edwina, and two-year-old Bronte.
She also teased that the sex of their unborn child remains unknown, writing, "Boy or girl".
READ MORE: X-rated message hidden in seemingly innocent craft videos
Libby's fans and loved ones were quick to offer their congratulations to the growing family, with fellow Olympian, skier Britteny Cox, writing, "Congratulations! This is fabulous news."
Singer Amy Sheppard added, "Congrats fam!"
Libby was once one of the fastest female swimmers in the world, but was forced to give up her career as an elite athlete at the age of 28 after suffering an injury.
READ MORE: Red carpet clue that tipped fans off to secret Hollywood romance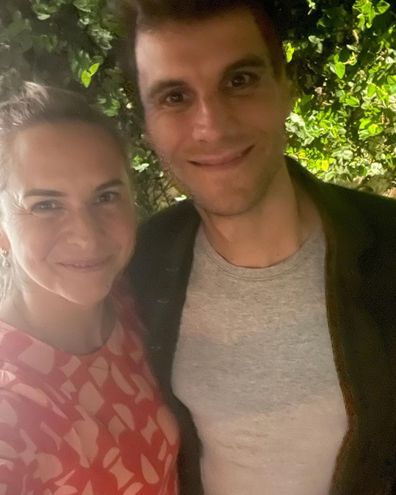 For a daily dose of 9Honey, subscribe to our newsletter here.
In her memoir Beneath The Surface, she wrote about how it was a "dark" time, but she moved onto becoming a television personality, author, and mother.
Libby previously opened up to 9Honey about how husband Luke supported her through post-natal depression following the birth of Poppy in 2015.
"Before things get dark he'll tell me to go and have a nap or says he'll take the girls and tells me to have a sleep in or suggest I go to the gym or for a swim," she said.
"I think if we have that in our partners and in our friendships and in our families as well, that's a really effective way of helping each other."
If you or someone you know is in need of support contact Lifeline on 13 11 14 or PANDA on 1300 726 306.


[ad_2]

Source link