[ad_1]

Kanye West has revealed he owes $US50 million ($74 million) in taxes.
The rapper discussed his financial situation this week on Tim Pool's Timcast podcast – the same podcast he walked out on after being pressed on his controversial remarks about Jewish people. 
In the interview, West said that the US Internal Revenue Service (IRS) have froze his accounts because of the staggering amount outstanding and he only found out when his "finance people" told him he would have to "pay a lot of taxes".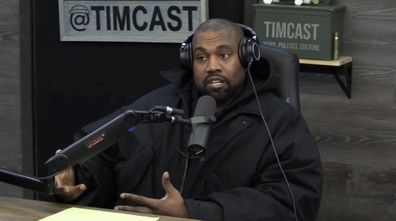 "I'm talking about literally finding out that they were trying to put me in prison this morning," he said on the podcast. "But I found out … they put a $75 million [$110 million] hold on four of my accounts."
"And then they said, 'You owe a lot of taxes'. Took me like six hours to find out how much… around $50 million [$74 million]."
The rapper said he is now consulting "different CFOs" as he's "obviously not the most financially literate person on the planet" to see if not paying the IRS constitutes tax evasion.
"So now… I get to actually learn how to run a company," West went on. "I get to learn how… to count, really. It's like I didn't even know where to put the money."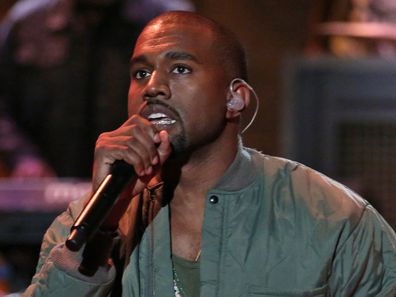 The news comes one day after West – who was worth a cool $1USbillion ($1.4 billion) at the start of the year – and his ex-wife Kim Kardashian finalised their divorce.
In the settlement, West is required to pay his ex $US200,000 ($296,000) per month for their four children: North, nine, Saint, six, Chicago, four, and Psalm, three. The rapper will also pay half the expenses for their kids' education and security.
According to TMZ, the former couple will get joint custody with "equal access" to their children, although West has acknowledged his ex-wife already has the kids 80 per cent of the time.
For a daily dose of 9Honey, subscribe to our newsletter here.
[ad_2]

Source link