[ad_1]

#f-kcancerJohhny Ruffo has marked another year of chemotherapy in his now five-year battle with brain cancer.
The former The X Factor contestant, 34, took to Instagram to celebrate the news, tagging his classic phrase "#f–kcancer".
"Another year of chemotherapy done, It wasn't easy but I made it through," he wrote to fans.
READ MORE: Toni Collette announces divorce after 19 years of marriage
READ MORE: Selling Sunset star blasts awards show for not inviting partner
"Can't wait to have a few weeks break over Christmas & spend some well earned time with my family #f–kcancer."
Plenty of Ruffo's close friends and fans have shared well wishes.
"Love you Johnny!" Jules Sebastian commented.
Former English professional rugby player Luke Burgess also commented, "Have a great Christmas brother. Lots of love ❤ #f-kcancer."
One fan added, "We love you Johnny your such a fighter don't give up."
Ruffo was first diagnosed with brain cancer in 2017, and after the removal of a seven-centimetre tumour from his frontal lobe and several bouts of chemotherapy, entered remission in 2019.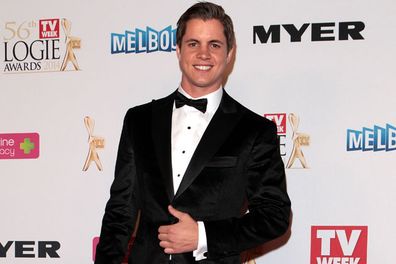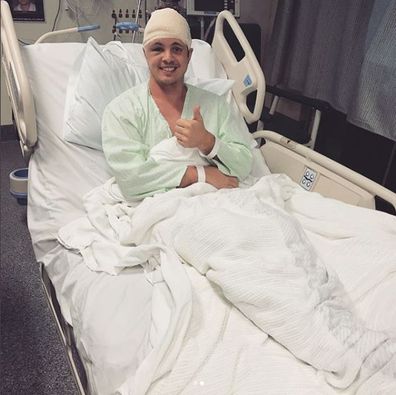 For a daily dose of 9Honey, subscribe to our newsletter here
Sadly, Ruffo announced in 2020 that his cancer had returned, and has been battling the disease ever since. He revealed in August this year that his cancer can't be cured.
In an interview with 9Honey in October, Ruffo opened up about what his cancer battle has been like.
"I'm still battling my cancer. It's just one day at a time, I suppose. I have my chemotherapy once every three weeks … but it's not fun. It's a necessity," he said.
"Having Tahnee by my side every step of the way, literally and metaphorically, she's incredible," he added, referring to his longtime girlfriend Tahnee Sims. "I couldn't do it without her."
READ MORE: Rod Stewart's son collapses at soccer game
Ruffo and Sims have been together since 2015, when the singer met Sims at a dance studio. Throughout their relationship and his cancer battle, Ruffo has praised Sims as his rock.
Ruffo also opened up to 9Honey about his latest playmakers campaign with the Starlight Children's Foundation, which saw him produce a short film for the foundation in partnership with Amazon Australia.
It's the third time Ruffo has partnered up with Starlight for the campaign.
He explained how rewarding the campaign has been for him, in giving him the chance to give back to very sick kids.
"It's about the children, and the joy that it brings to them is priceless. You can't beat that; seeing them smile, seeing how happy they are," Ruffo said of the campaign.
"And I'm as lucky as the kids are because I get to have a laugh, and smile, and enjoy it all as much as they do."
[ad_2]

Source link