[ad_1]

The old Hollywood rivalry between Bette Davis and Joan Crawford might sound like a tired trope stoked by an obsession with pitting women against each other.
But in this legendary case, these warring cinema icons truly did embark on a decades-long feud.
In 1930, Crawford was already an established actress when Davis arrived on the scene and she was desperate to maintain her status after it was threatened by a new shining star.
Davis, then 22, had signed on to the comedy film Ex Lady, the first "talkie" that would feature her name above the title.
READ MORE: The short-lived yet iconic romance between Kylie Minogue and Michael Hutchence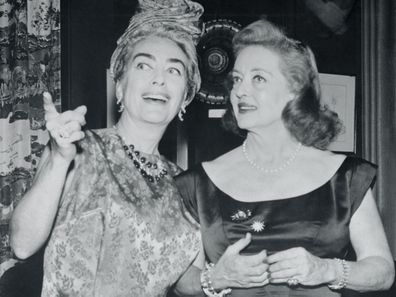 READ MORE: The Elvis Presley photo that broke the world's heart
Davis, desperate to cement her status in the tough Tinseltown landscape, had helped orchestrate a publicity stunt to announce her new role.
But her debut was ultimately overshadowed by her new arch rival, Crawford.
On that very same day, in 1933, Crawford announced she was divorcing her first husband, Douglas Fairbanks Jr.
"She took him from me. She did it coldly, deliberately and with complete ruthlessness."
This celebrity split was a monster story for newspapers covering entertainment news. Crawford and Fairbanks shared one of the great love affairs of modern Hollywood during the 1930s.
The couple had been together since 1929 and their divorce news was such a shock, The New York Times downsized Davis' film debut to a tiny paragraph and devoted pages and pages to the Crawford-Fairbanks Jr divorce.
Soon, other newspapers followed suit and Davis' career swansong was utterly eclipsed by her public enemy number one.
"I have never forgiven her for that, and never will," Davis said in a 1987 interview with journalist Michael Thorton,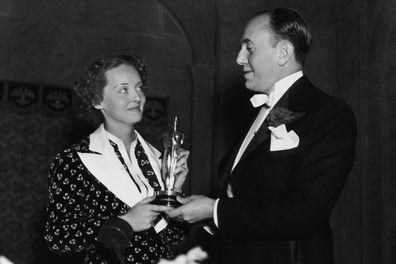 READ MORE: The tragedy that tore apart River and Joaquin Phoenix
This kickstarted a bitter feud that stretched decades, despite both women emphatically denying any such enmity between them.
Two years later in 1935, their point-scoring rivalry hit new heights when their love lives became entangled.
Davis had just starred in the film Dangerous and had fallen for her handsome co-star, Franchot Tone.
"I fell in love with Franchot, professionally and privately," she said in a 2015 biography about actor Burt Reynolds.
But their romance was over before it even began. Crawford got to him first and the pair announced their engagement before Dangerous even premiered at the cinema.
"She took him from me," Davis also allegedly said in the 1987 interview. "She did it coldly, deliberately and with complete ruthlessness."
The 1936 Oscars added fuel to the ongoing rivalry rumours. Davis was nominated for the Best Actress Oscar, but the star was so sure she wasn't going to win, she dressed in a plain dress that used to be a costume.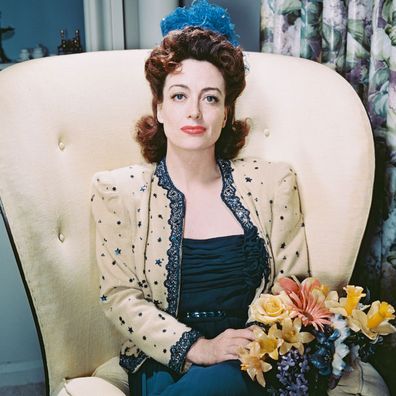 READ MORE: Just 18 months after this wedding snap, Sharon Tate was dead
Davis also wore the dress in an apparent protest of the formation of the Screen Actors Guild.
As the legend goes, Crawford's now-husband Tone stood up to congratulate his co-star. Crawford, meanwhile, stayed put and refused to acknowledge the Oscar-winning Davis.
Reports at the time claimed Crawford then smirked at her bitter industry rival and said: "Dear Bette! What a lovely frock."
Over the next few decades, Crawford and Davis' paths would continue to cross in Hollywood.
They appeared in their first and only film together in 1962, Whatever Happened to Baby Jane?
During the filming of Baby Jane, some of the most tense and awkward moments in their ongoing feud are said to have taken place.
In one scene, where Davis' character beats Crawford's character, Crawford reportedly requested a body double as she did not trust her co-star not to actually hurt her in real life.
According to rumours, Davis then enacted revenge by filling her pockets with rocks to weigh herself down in a scene where she needed to be dragged across the room by Crawford.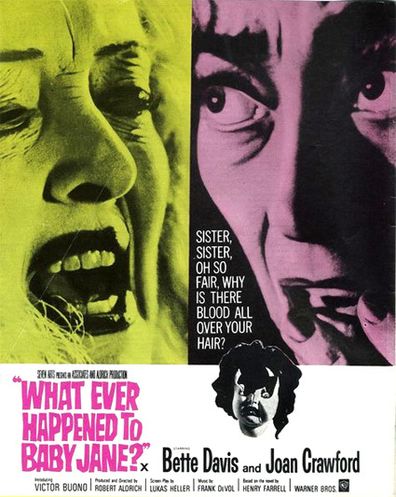 READ MORE: Why billboards of Lara Bingle were banned around the world
Despite the on-set antics, the film was a surprise box office success and triggered a career resurgence for both women.
Their legendary feud came to an unfortunate end in 1977 after Crawford's death, which was caused by a heart attack.
Davis is said to have proclaimed at the time: "You should never say bad things about the dead, you should only say good… Joan Crawford is dead. Good". However this quote has never been fully verified.
When asked in 1979 about her "enemies" in showbusiness, Davis – who died 10 years later in 1989 – refused to acknowledge her famous feud with Crawford.
"Enemies? I have no enemies. Who?" she responded to the reporter. "Joan Crawford?" he replied.
"Miss Crawford and I weren't enemies," she said bluntly. "We made one film together. We didn't know each other at all."
For a daily dose of 9Honey, subscribe to our newsletter here
[ad_2]

Source link