[ad_1]

Jimmy Barnes has opened up about the health problems that forced him to cancel multiple Aussie shows in 2023 to undergo urgent surgery.
Speaking to his son David Campbell and co-host Sylvia Jeffreys on Today Extra from his home in New South Wales' Southern Highlands, the 66-year-old Working Class Man singer revealed his back and hip problems have been going on for a "long time" but in the last few months, it had gotten "really bad".
"This dates back a long time," Barnes said this morning. "I've had a bad back – eight years ago I had a bunch of surgeries. It was a stopgap to keep me on my feet then but over the last few months it's got really bad. I've been in a lot of pain and having trouble walking."
Watch the video above.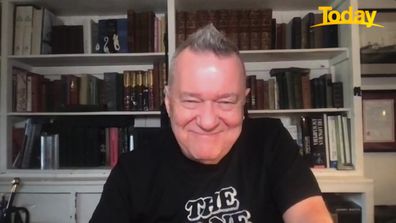 READ MORE: Top Gun and Die Hard actor dies aged 66
Barnes said that he got some MRIs done and his doctors said his back and hip were "really bad", and revealed that his treatment will be done "in stages".
"They're going to fix my hip and see if that hip gets me relief for my back," Barnes explained, noting how it's one hip that's the problem but the other one is "bad" too.
"It's like every 50 years, you have to do a tune up. You know me, I'm the clumsiest man in the world. I fall off stages, jump around… I probably deserve everything I'm getting," he joked, with the show noting that he had a "really bad fall" in north Queensland a few years ago.
"I fell through a stage!" Barnes said, saying he was walking along the stage and fell through a hole in the stage, which "aggravated everything."
READ MORE: Will Smith fears Oscars slap will sink his newest film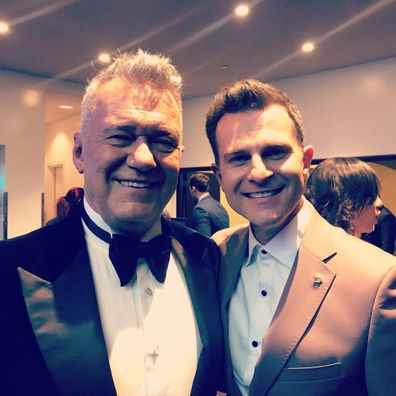 "It's a series of things," Barnes continued. "The good news is if I take the time now to get it fixed – I was going to be able to do shows, I'd be limping around, probably people haven't noticed, I was in pain, I would have screamed more than I normally would."
Barnes then addressed Campbell, saying his son "knows" that he doesn't like to do a show where he's not "100 per cent".
"I want to give everything I've got," Barnes said. "I thought I'd stop now and get it fixed and come back and do shows properly. Hopefully I'll be doing this for 50 years."
The "hardest-working man in rock 'n' roll" then clarified that he's expecting to be out of action for "three or four months for sure" but he may "take longer" as the more time spent on physio and rebuilding his strength, the "better [he'll] be long-term."
While he may not be taking to the stage anytime soon, Barnes did say he's not expecting he'll be completely inactive while he recovers.
READ MORE: Aussie teen takes top spot on global charts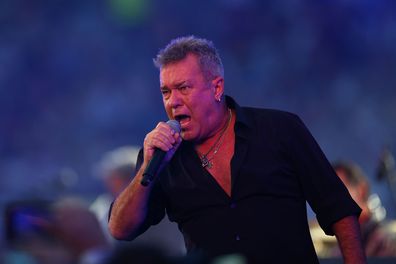 "I'm hyperactive, I can't sit still. I will finish a book. I'm going to write a rock 'n' roll record," Barnes said. "I said we have to write the best rock 'n' roll record of my career. I like to set some goals."
"Everyone else would be doing rehab!" Campbell pointed out.
Earlier in the interview, Campbell revealed Barnes' decision to cancel his shows had been something the family had "been discussing" for "a while", and that Barnes wanted the chance to address his fans and tell them what had been going on.
"Thanks for giving me the opportunity to let people know. I'm going to be very fine. It is just a matter of doing the right work at the right time," Barnes said, concluding his appearance.
News broke yesterday via a press release from Barnes' representatives that the Aussie rock icon would have to step back from the stage for several months due to back and hip problems, which require urgent surgery.
"I've been jumping off PA's [public address systems] and stomping around stages for nearly 50 years, but it's finally caught up with me," he later explained to fans in a video announcement.
"As much as it kills me, I have to get this fixed so I can jump around onstage for the next 50 years. I'll see you when I come back."
For a daily dose of 9Honey, subscribe to our newsletter here
[ad_2]

Source link