[ad_1]

Country music star Jake Flint has died mere hours after his wedding. He was 37.
The Olahoma-born singer-songwriter died in his sleep on Saturday night, according to The Oklahoman. No cause of death has been given at this stage.
Flint's death was announced by his manager Brenda Cline on social media on Sunday, who wrote, "With a broken heart and in deep grief I must announce that Jake Flint has tragically passed away. I've tried several times today to make a post, but you can't comment on what you can't process."
READ MORE: Top Gun and Die Hard actor dies aged 66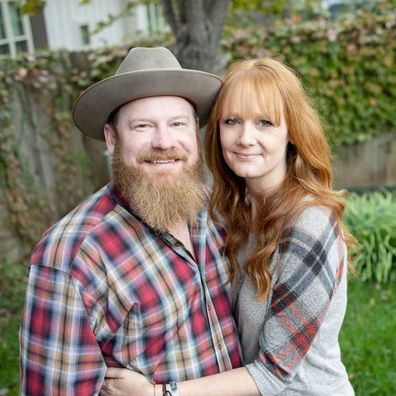 On Monday, Flint's wife – who is also named Brenda – shared footage to Facebook seemingly captured at their wedding hours before Flint's death, which showed the newlyweds dancing in a pile of leaves outdoors as photographers took photos.
"I don't understand," the widow wrote alongside the footage.
One day later, Brenda shared a follow-up post to Facebook about her late husband, where she detailed the pain she was feeling.
Watch the video above.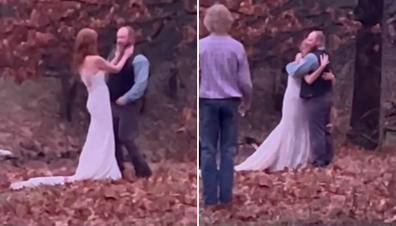 READ MORE: Will Smith fears Oscars slap will sink his newest film
"We should be going through wedding photos but instead I have to pick out clothes to bury my husband in. People aren't meant to feel this much pain," she wrote. "My heart is gone and I just really need him to come back. I can't take much more. I need him here."
Cline, meanwhile, opened up in her announcement that Flint was set to continue his country music path, alluding to his string of shows scheduled in Oklahoma and Arkansas from December this year to May 2023.
"I loved him much like a son. The funniest, most hilarious, hardest working, dedicated artist I have ever worked with in my career," Cline wrote on Facebook.
"We were just about to embark on some business together after he and Brenda got married – which was yesterday. Yes, yesterday."
READ MORE: Aussie teen takes top spot on global charts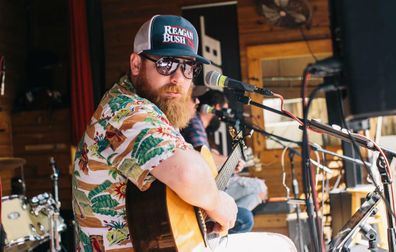 Flint was born in Tulsa in 1985, and was raised in nearby city Holdenville. According to his website, he also lived in Mounds in Illinois.
He was known for his hits Hurry Up and Wait, Long Road Back Home, What's Your Name? and Cowtown.
"Jake has a million friends and I'm not sure how everyone will cope with this tragic loss. We need prayers – it's all so surreal," Cline's tribute continued. "Please, please pray for his new wife Brenda, Jake's precious mother, his sister and the rest of his family and friends."
Cline concluded: "This is going to be incredibly difficult for so many. We love you Jake and in our hearts forever."
For a daily dose of 9Honey, subscribe to our newsletter here
[ad_2]

Source link