[ad_1]

It's rare that ex-partners will remain best friends for decades after their split. But for Queen icon Freddie Mercury and his first love, Mary Austin, their platonic love story was one for the history books.
Mercury, who was the legendary frontman of the Bohemian Rhapsody hitmakers, met his ex-girlfriend and life-long friend Austin in 1969.
At the time, Mercury was just 24, broke and living in an old flat in London, desperate to find like-minded musicians to form a band.
READ MORE: The moment 'Beatlemania' took over the world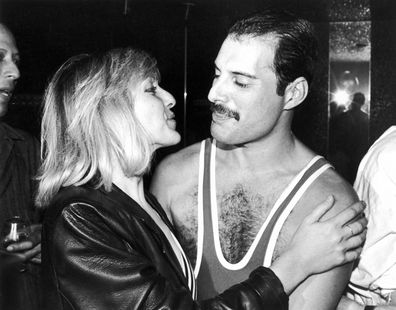 READ MORE: Grace Kelly's final public appearance before swapping Hollywood for royalty
The couple crossed paths at a London clothing store, Biba, where 19-year-old Austin was working as an assistant. 
Love quickly blossomed between the quirky pair, who moved into a flat together in Kensington as Mercury formed Queen with bandmates Brian May, Roger Moore and John Deacon.
Mercury was so infatuated with Austin, who would later be the inspiration for his ballad Love of My Life, that he proposed in 1973.
"I was speechless. I remember thinking, 'I don't understand what's going on'," Austin later said of the engagement. "It wasn't what I'd expected at all."
Mercury and Austin, however, would never go on to legally tie the knot. In 1976, the Somebody to Love singer revealed to his fiancée that he was bisexual.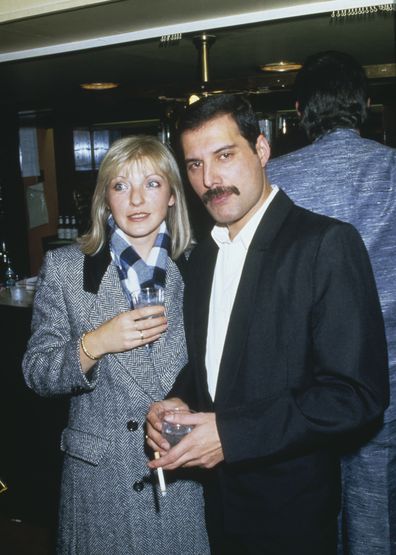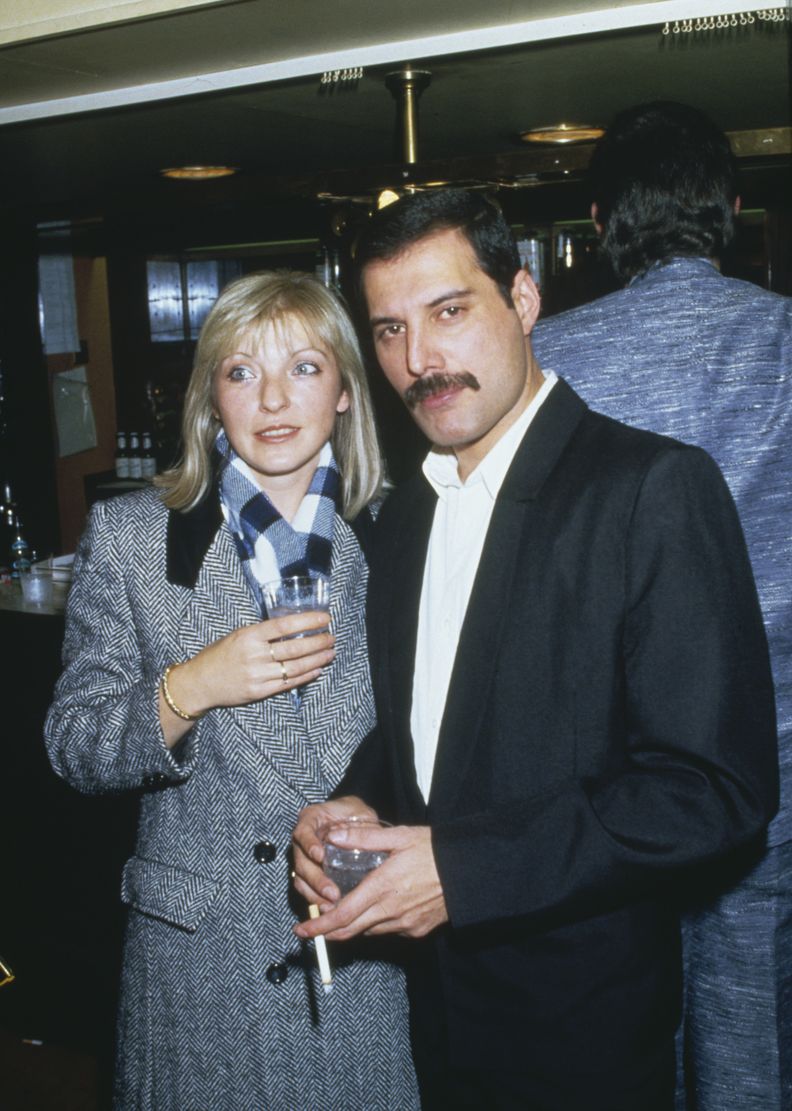 READ MORE: The bitter Hollywood feud between Bette Davis and Joan Crawford
Austin later recalled that she told Mercury: "No Freddie, I don't think you're bisexual. I think you are gay."
It was this revelation that brought the couple's love story to a painful end. But, despite this, the two would go on to remain best friends for years to come.
After Austin moved out to a flat nearby, she would often attend and watch on as Mercury hosted wild, sex and drug-fuelled parties at his home.
Even after his musical fame grew to enormous heights, the two remained steadfast in their friendship.
I lost somebody who I thought was my eternal love. When he died I felt we'd had a marriage. We'd lived our vows.
Austin also went on to work for Mercury's management company and toured alongside the band.
In 1975, Queen released the song Love of My Life, which Mercury said was written about his life-long love and friend, Austin.
"Love of my life, you've hurt me. You've broken my heart, and now you leave me," the lyrics read.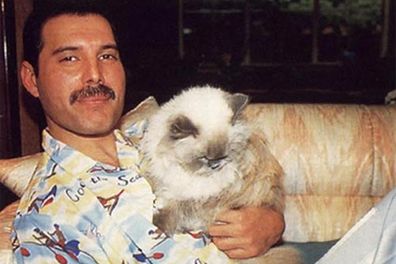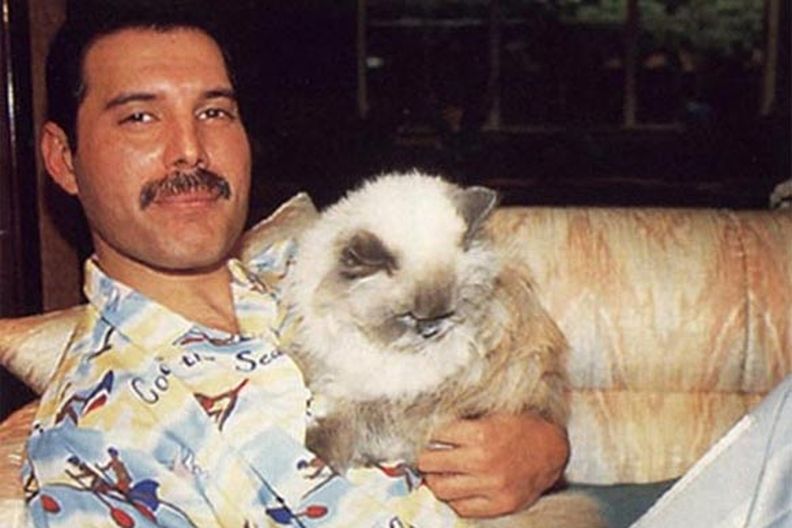 READ MORE: The Elvis Presley photo that broke the world's heart
Mercury's biographer Mark Blake said the pair would act like a married couple, even long after their breakup.
"There are photographs of them together backstage at concerts into the late seventies by which stage they were no longer a couple. He was to all intents and purposes a gay man. It's a very interesting part of their story," Blake said.
"Having lived together as a couple and her believing that at one point they would be married and then having to come to terms with the fact that he was sleeping with guys. 
"And they remained such good friends for so long after that. She stayed as part of the band's entourage because she was part of his entourage. She was the most important person in that entourage."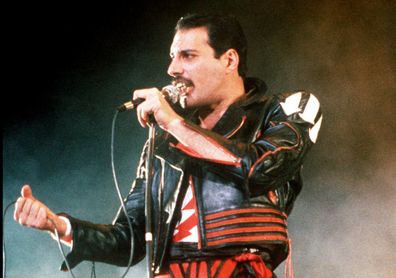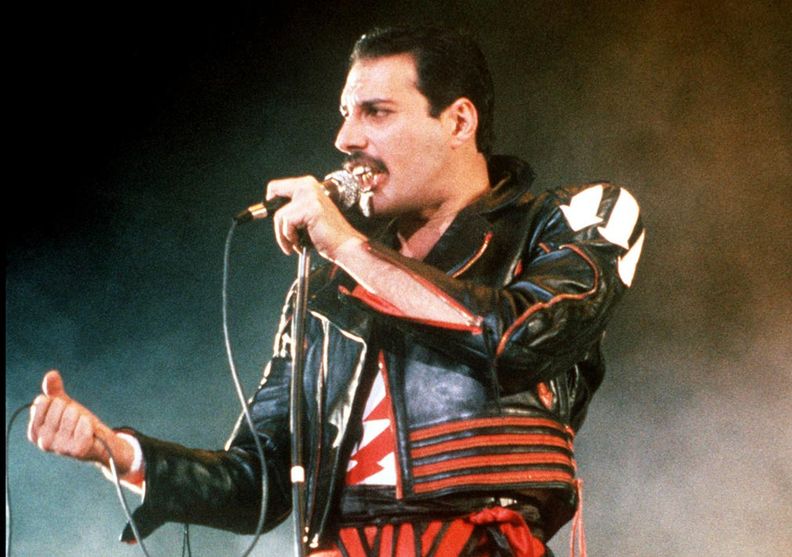 READ MORE: Just 18 months after this wedding snap, Sharon Tate was dead
It is said Mercury felt a "huge guilt" for how he broke up with Austin and pursued his true sexual identity as a gay man.
His devotion to Austin remained long after his death in 1991 at age 45. The singer left half of his enormous fortune to her, and the other half to his parents and sister.
Mercury's partner, Jim Hutton, was also given £500,000 (approx. $880,000).
In the last 32 years, Austin has spoken regularly about the toll Mercury's premature death from bronchial pneumonia resulting from AIDS has taken on her.
"I lost somebody who I thought was my eternal love. When he died I felt we'd had a marriage. We'd lived our vows," she once told a newspaper.
"We'd done it for better for worse, for richer for poorer, in sickness and in health. You could never have let go of Freddie unless he died – and even then it was difficult."
For a daily dose of 9Honey, subscribe to our newsletter here.
[ad_2]

Source link