[ad_1]

Richard Wilkins has honoured the life and legacy of Fleetwood Mac singer Christine McVie, who has died aged 79 after a short illness.
Remembering the British music legend as a "lovely, down-to-earth" woman, the Today Extra entertainment editor says McVie was "the heart and soul" of the band.
"She had a really great run. It's desperately sad for her family and for her millions and millions of fans. She created music history with that beautiful band Fleetwood Mac," Wilkins tells 9Celebrity exclusively.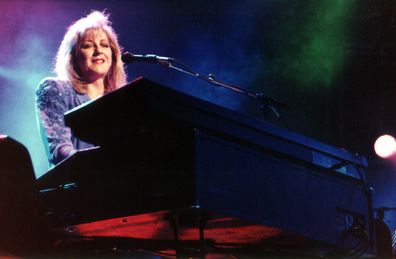 READ MORE: Fleetwood Mac star dies aged 79
"She really left an incredible mark on everyone who knew her. I got to know her a little bit, she was just a really cool, nice, lovely, down-to-earth person."
Born Christine Anne Perfect in England in 1943, McVie married John McVie in 1969 and took his surname before becoming a lead vocalist and keyboardist for Fleetwood Mac two years later.
She was forever known as Christine McVie after that, but Wilkins admits her maiden name suited her character and musical talent perfectly.
"Her maiden name was Christine Perfect and she sort of was, you know. She was a brilliant pianist and she wrote great songs," he says.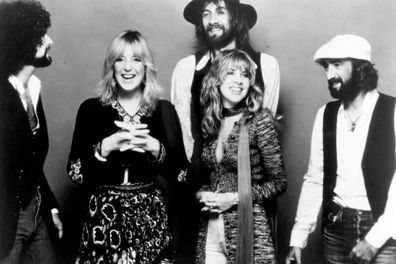 READ MORE: TV anchor leaves actor husband after 'months-long affair' with co-host
"Stevie Nicks is angelic, sort of whimsical, her Gypsy and Rhiannon voice was beautiful. But Christine's was just right on songs like Songbird."
One of the band's most iconic ballads, Songbird remains one of McVie's most memorable tracks and holds a special place in the hearts of countless Fleetwood Mac fans around the world.
The song first appeared on the band's 1977 album Rumours and was written solely by McVie, who would often perform the song as a solo encore at Fleetwood Mac concerts.
"The band would leave the stage again and Christine would come out on stage, just her at the piano, and sing Songbird," Wilkins recalls of those moving performances.
"Everyone sang along and went home with a tear in their eye and a spring in their step."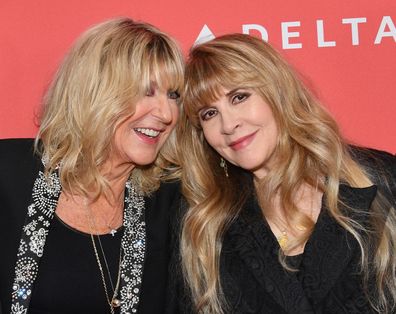 READ MORE: Will Smith says he 'lost it' on Oscars night in first in-depth TV interview
McVie penned many of the group's most iconic songs, including Little Lies, Everywhere, and Say That You Love Me, but Wilkins says, "if there's one song that we should all be singing today, it would be Songbird".
Though Stevie Nicks was more often in the spotlight, McVie was considered by many to be the "heart and soul" of Fleetwood Mac.
She joined the group as a permanent member in 1971, just a few years after it was founded in London in 1967 and remained a central member for more than 25 years.
"Christine was really the heart and soul of the group."
"Fleetwood Mac always had this sort of loose membership, but the fab five that did the Rumors in the Fleetwood Mac album in the '70s was what she'll probably be remembered for," he explains.
"John McVie and Mick Fleetwood were, of course, one of the world's most famous rhythm sections with Fleetwood Mac. And if they were the rhythm section, and Lindsey Buckingham and Stevie Nicks were the new blood into Fleetwood Mac, [Christine] was really the heart and soul of the group."
At their height, Fleetwood Mac were the biggest band in the world and faced plenty of ups and downs, from divorces, to affairs and other scandals.
Yet through it all, Christine was a "solid" figure at the heart of the band, even when she left Fleetwood Mac for a long hiatus from 1998 to 2014.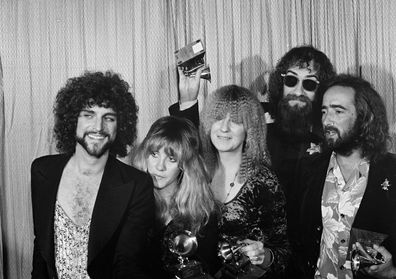 She reunited with the group that year and toured again through the late 2010s, before her sad death on November 30, 2022 at age 79.
McVie died peacefully in her sleep in hospital while surrounded by family following a short and private illness.
"That's the way she'll be remembered by her legion of fans; just as this very private, quiet English lady who found herself in the centre of this rock and roll maelstrom," Wilkins says of the iconic British musician.
"Her music just resonated around the world and will continue to for generations. [Fleetwood Mac] was never the same without her.
"We've lost a lot of music history today, very sadly."
For a daily dose of 9Honey, subscribe to our newsletter here.
[ad_2]

Source link