[ad_1]

Taking on the role of one of the world's biggest-ever music legends is no easy feat.
So when Austin Butler was preparing to star as Elvis in the biopic of the same name, it's fair to assume he was pretty nervous… or in his words, "filled with terror". Especially when you throw in a lot of big musical numbers!
READ MORE: Baz Luhrmann reveals why Harry Styles was turned down for Elvis biopic role
"I was nervous and afraid of the big numbers with tons of extras, to go out there and perform in front of a lot of people," Butler admits in behind-the-scenes footage from Elvis.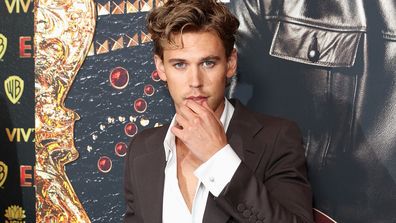 To get a bit more comfort before taking on the role, Butler got in touch with fellow actor Rami Malek, who won an Oscar for his portrayal of Freddy Mercury in 2019's Bohemian Rhapsody.
So what was the advice Malek had for our home-grown Elvis?
"He said, 'You know what? Those days will probably end up becoming your favourite days,'" Butler remembers.
READ MORE: Rita Ora and Taika Waititi are reportedly engaged: 'Couldn't be happier'
"He could not be more right about that…," Butler continued. "I was terrified every time before going out there… But Elvis said it as well. Those first couple songs, once you do them and you realise 'OK, nobody's going to throw a rock at me, it's all OK.'"
Butler added he ended up becoming super-comfortable in the role once he felt the connection with his 'audience'. "There were days I didn't want the day to be over!"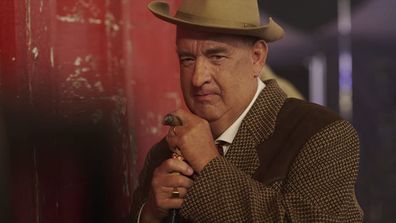 It sounds like Malek's advice paid off. In the same clip, Butler's co-star Tom Hanks raves about the actor's portrayal of Elvis.
"When he came out on stage, he was electrifying!" Hanks says. "I think he had to do it 30 times, with everything that was going on, and you could not take your eyes off of him every single time."
In the film, which was shot on the Gold Coast, Hanks stars as Elvis' longtime manager, Colonel Tom Parker.
Butler added that the hair and makeup team definitely helped him feel more like the rockstar. "It helps massively, when you look in the mirror and you start to see the transformation," he raves. "It makes you feel different. It really does."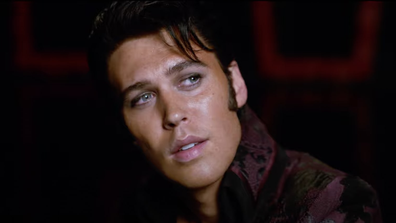 In fact, Butler immersed himself in the role so deeply that it affected his health.
Last month, Butler told GQ magazine he was diagnosed with a virus that hospitalised him the day after he wrapped production on Baz Luhrmann's music biopic. The virus simulated appendicitis and left Butler bedridden for one week: "My body just started shutting down the day after I finished Elvis."
For a daily dose of 9Honey, subscribe to our newsletter here.
[ad_2]