It's the photo that changed the course of pregnancy photoshoots forever – and obliterated the idea that pregnancy was anything but sexy and empowering.
The 'More Demi Moore' Vanity Fair cover of August 1991 was the photoshoot that had everybody talking.
Selling a record number of 1.2 million copies that month (a major boost from the usual 800,000 for the publication), Annie Leibovitz's snap of a naked, glowing and seven-month-pregnant Demi Moore was a sight for sore eyes.
READ MORE: Freeze Frame: The 'feud' between Julie Andrews and Audrey Hepburn that ended with this Oscars photo
READ MORE: Freeze Frame: Miley Cyrus shattered her 'innocent' Disney Channel reputation with a single magazine photo
Then Vanity Fair editor Tina Brown revealed to CNBC's 'The Brave Ones' that prior to Moore's shoot, pregnant celebrities were routinely photographed from the chest up.
She had an urge to do something different.
"I had been looking for a cover that would sort of turn the mood from the '80s right into the new '90s feeling of a slightly fresher era," she said.
When Brown commissioned iconic photographer Leibovitz for the shoot, the initial plan was to photograph Moore in a tight black dress – to show off her curves.
The idea felt revolutionary enough. They had one half of "Hollywood's hottest celebrity couple", with Moore at a peak in her career, riding the waves of her moment in Ghost.
Married to fellow movie star Bruce Willis, Moore was of a glam factor like no one else at the time. She was 28, expecting her second child, a rumoured "diva", demanding, passionate and deeply in love.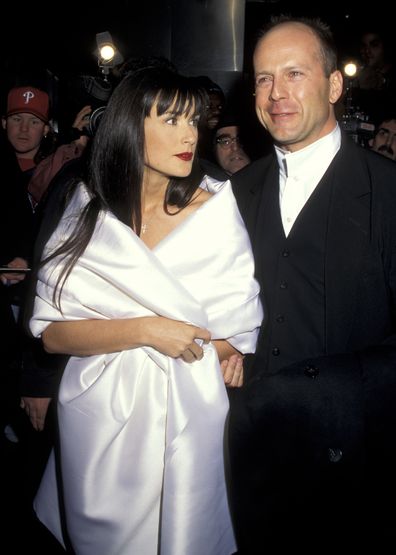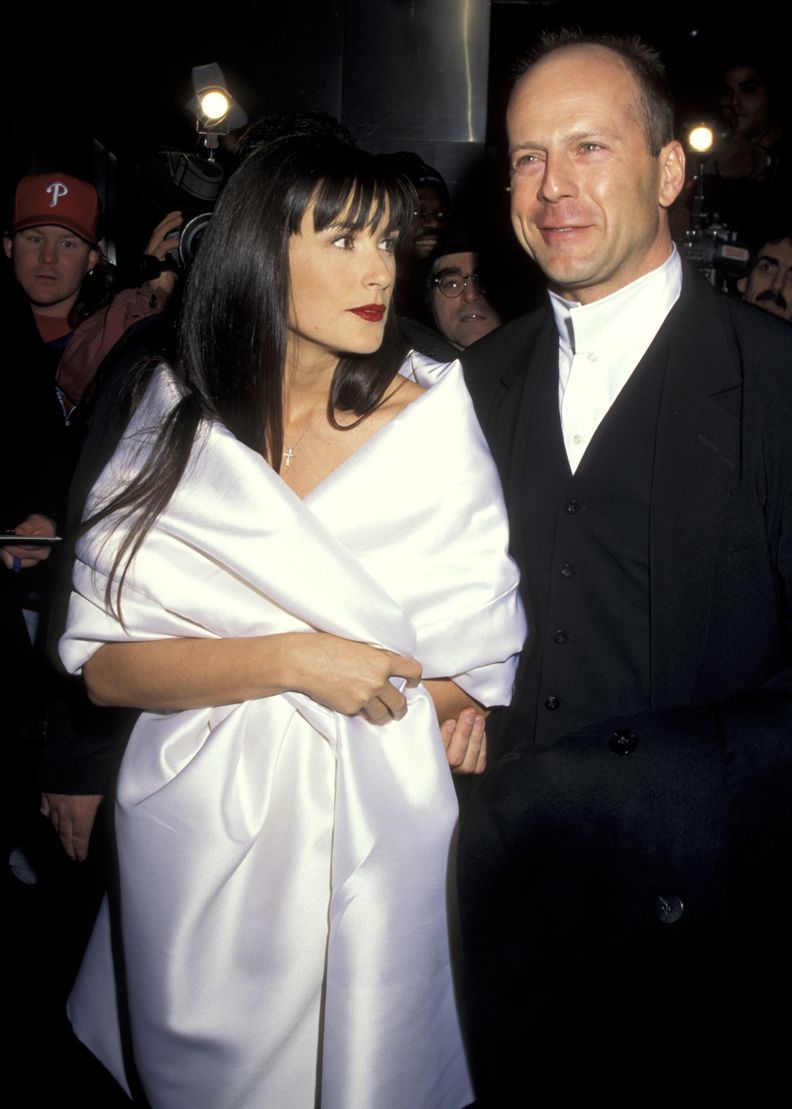 For a daily dose of 9Honey, subscribe to our newsletter here
But when Leibovitz returned from the shoot to show off the black dress snaps, she revealed something else up her sleeve.
Brown recalled: "[Leibovitz] said, 'But there is this other picture that I took, but I really did it for just Demi and Bruce Willis."
"And I said, 'Well, show me it,' and then I saw the picture of Demi, naked and pregnant, in all her glory, and I said, 'Annie, we just have to have this for the cover. This is the cover.'"
Immediately, Brown called Moore to check that they could use the other photo – which she agreed to – but while she was a quick one to win over, retailers weren't so easy.
American retailer Walmart refused to sell the magazine calling it "indecent".
While many pushed back against the cover, there were plenty of others who celebrated it.
Speaking with supermodel Naomi Campbell for her No Filter series on YouTube, Moore reflected on what the photo meant at the time.
"I understand what impact it had on the world. On women, on our permission to embrace ourselves in a pregnant state," she said.
"But it was a moment that I was taking to really be in myself and be expressing myself and not trying to be anything other than me."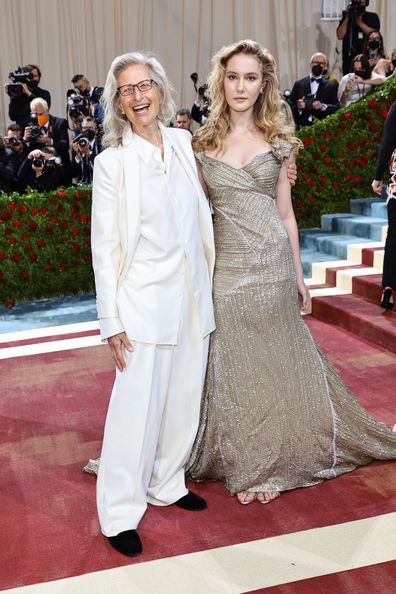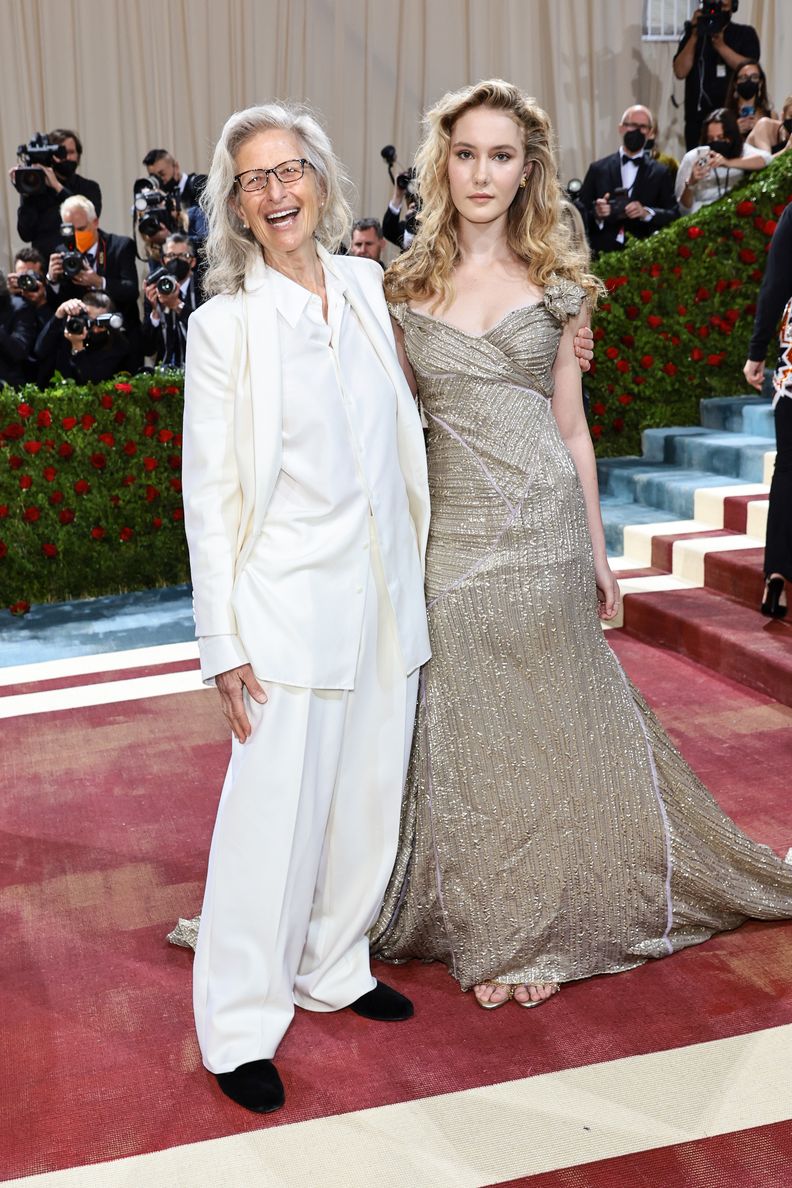 READ MORE: Freeze Frame: The heartbreaking story behind John Lennon and Yoko Ono's Rolling Stone cover
In the 1991 cover story that accompanies the photo, which also features a number of other photos of the actress wearing lace lingerie and short black pointed heels, Moore herself reflects on how important her role of motherhood is to her.
As journalist Nancy Collins quotes her in the 1991 piece: "Pregnancy agrees with me," she says, beaming. "I feel comfortable."
At a time when thinness was a do-or-die ordeal for women, Moore's photoshoot was a comforting, breath of fresh air.
In her accompanying interview, she spruiked no "life-changing" diets or impossible workouts. Instead, she talked at length about her love for her children, and her desires as a mother.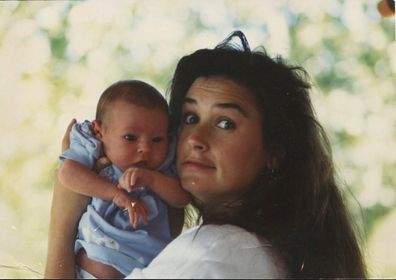 READ MORE: Freeze Frame: The true story behind the infamous 'side eye' photo of Sophia Loren and Jayne Mansfield
"I didn't go back to work until Rumer was five months old," Moore said of her eldest child in the 1991 interview.
She added on motherhood: "I wasn't interested in having someone else come in the middle of the night to do stuff I'd been waiting to do. Rumer slept in our bed until very recently, every night.
"That's a philosophy. There's just a closeness and a security that you're there. I didn't care that I was awakened two to three times a night and still had to get up at six o'clock in the morning and go to work."
Today, the 'More Demi Moore' cover is considered the pregnant celebrity's 'rite of passage' photoshoot, and has been copied a number of times by celebrities like Britney Spears, Cindy Crawford, Serena Williams, Emily Ratajkowski, Kourtney Kardashian and more.
It is considered one of Annie Leibovitz's most iconic photos. Not to mention that in 2008, almost fifteen years after its publication, the photo was voted the second best magazine cover of the last forty years by the American Society of Magazine Editors.