[ad_1]

Fleetwood Mac star Christine McVie scored a huge music deal 15 months prior to her death this week at 79.
McVie, who wrote many of the group's biggest hits, including Don't Stop, You Make Loving Fun, Songbird and Over My Head, sold the rights to her catalogue of self-penned songs to music publishing company Hipgnosis in August 2021.
At the time of her death on Wednesday, November 30, McVie's estimated net worth was $US105 million ($155 million), with a great portion being a result of the music deal with Hipgnosis for an undisclosed sum.
READ MORE: Richard Wilkins: 'Christine McVie was Fleetwood Mac's heart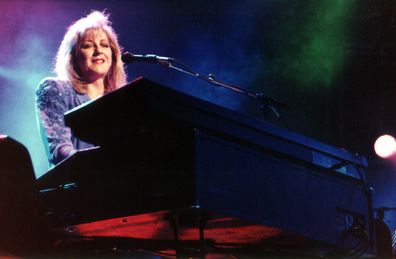 McVie's musical catalogue included 115 songs.
She was the fourth member of Fleetwood Mac within nine months to sell the rights to her hits, with former bandmate Lindsay Buckingham having sold the rights to his back catalogue in January 2021.
The same month, drummer Mick Fleetwood sold the rights to his back catalogue to BMG, while in late 2020, Stevie Nicks sold hers to the company Primary Wave.
READ MORE: Kanye West slapped with $74 million bill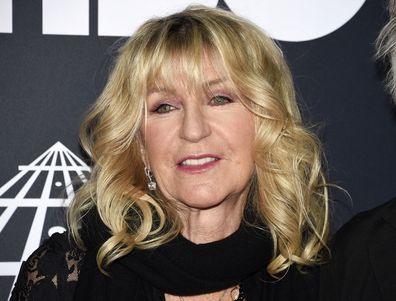 Nicks' deal, however, was made public, with the music legend earning $US100 million ($147 million) for the sale.
Given she and McVie were the two main singers and songwriters behind most of Fleetwood Mac's biggest hits, it's safe to assume McVie's back catalogue would've changed hands for a comparable amount.
The sale of legacy artists' back catalogues has been a growing practice in recent years, with companies like Hipgnosis – which Variety reports spent more than $US3 billion ($4.4 billion) in just three years – snapping up artists' songs for mind-boggling sums.
READ MORE: TV anchor leaves actor husband after 'months-long affair' with co-host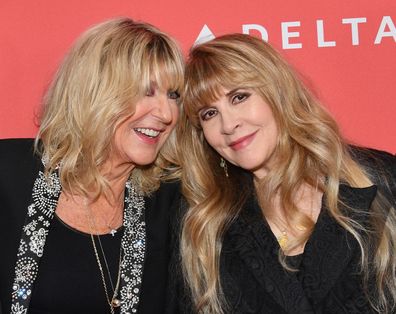 The deals are a mutually beneficial situation. Artists, often aged in the later stages of their lives, receive huge sums of money to help them through retirement, while companies, like Hipgnosis, get all profits going forward any time the artist's song is sampled, bought, played or used in advertisements, TV and film.
McVie is a legacy artist who will be missed, with her bandmates and others who knew her paying tribute to the British music icon's life following the news of her death.
Nicks lamented the loss of her "best friend", revealing she had wanted to rush to McVie's bedside to be with her but had been "told to wait".
READ MORE: Mena Suvari's private health battle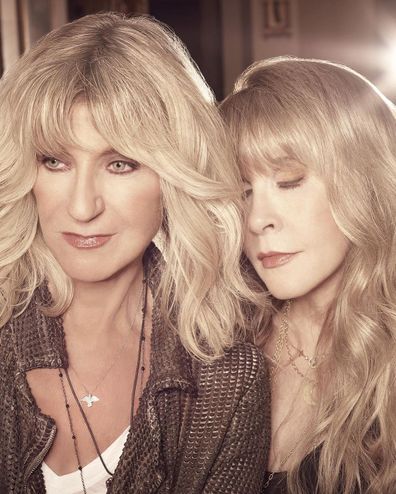 Richard Wilkins has also honoured the life and legacy of the Fleetwood Mac singer.
In an exclusive interview with 9Honey, Nine's entertainment editor said McVie was "the heart and soul" of the band.
"She had a really great run. It's desperately sad for her family and for her millions and millions of fans. She created music history with that beautiful band Fleetwood Mac."
READ MORE: Kyle and Jackie O cancelled after Sandilands no-show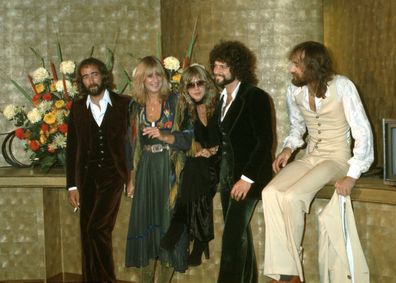 McVie first joined Fleetwood Mac in 1970 and the long-running group were inducted into the Rock and Roll Hall of Fame in 1998.
The band is one of the most commercially successful music artists of the past 50 years, with their Grammy-winning 1977 album Rumours selling more than 45 million copies worldwide.
For a daily dose of 9Honey, subscribe to our newsletter here.
[ad_2]

Source link