[ad_1]

Céline Dion struggled through symptoms of stiff-person syndrome for a while before she was diagnosed, sources have revealed.
Sources to Us Weekly have revealed the My Heart Will Go On singer, 54, has been gritting her teeth through troubling symptoms, but is glad to have a diagnosis now.
"Celine received this diagnosis fairly recently," the source told the publication. "She's been suffering the symptoms for quite some time, but it always baffled her what was wrong."
READ MORE: Lara Worthington's ultimatum for actor husband
READ MORE: Eerie video of late Ellen DJ 'tWitch' resurfaces after tragic death
The source continued, "It came as a shock, but she's lost none of her fighting spirit and is comforted that at least she knows exactly what she's dealing with now and there's comfort that she can alleviate some of the symptoms."
Dion announced just one week ago that she had been diagnosed with stiff-person syndrome – a very rare neurological disorder that affects the nervous system, and specifically the brain and spinal chord.
According to the National Institute of Neurological Disorders and Stroke, symptoms of the disorder can include "extreme muscle stiffness, rigidity and painful spasms in the trunk and limbs, severely impairing mobility.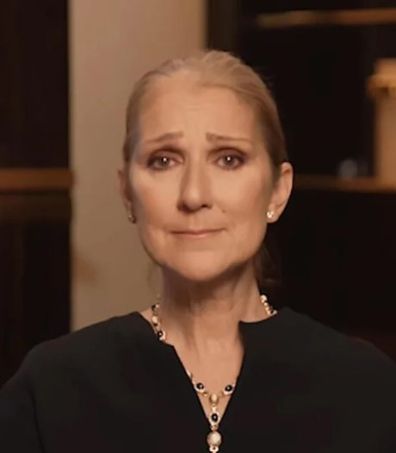 For a daily dose of 9Honey, subscribe to our newsletter here
Dion made the announcement in a video clip shared to social media, explaining that her condition inhibits her from being able to "sing the way I'm used to".
But the Canadian singer also assured fans that she is doing everything she can to keep her symptoms at bay.
"I'm working hard with my sports medicine therapist every day to build back my strength and my ability to perform again," she said. "But I have to admit it's been a struggle."
Sources to Us Weekly dubbed the singer an "eternal optimist" and said her children have been her greatest support.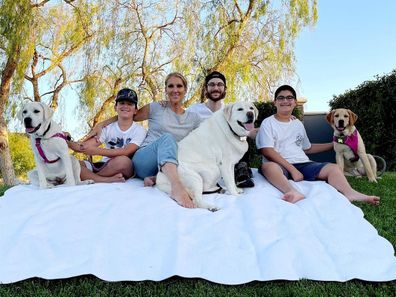 "Her kids have been her rock," they said of Dion's son René-Charles, 21 and her 12-year-old twins Nelson and Eddy.
"The twins are very mature for their age and René-Charles checks in and dotes on his mum all the time."
Dion shares her children with her late husband, Canadian talent manager and music producer René Angélil. Angélil sadly passed away in 2016 from throat cancer. He was 73.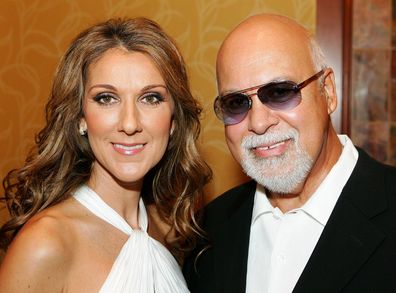 In her announcement video last week, Dion also expressed her sincere love to her fans, and apologised for having to spend time away from the stage.
"I miss you so much," she said. "I miss seeing all of you, being on the stage, performing for you. I always give 100 per cent when I do my shows, but my condition is not allowing me to give you that right now."
She ended by adding, "I have hope that I'm on the road to recovery. This is my focus."
READ MORE: Ellen DeGeneres 'heartbroken' after DJ's tWitch's death
[ad_2]

Source link