[ad_1]

Aussie music artists, including Vera Blue and Dean Lewis, have shared the all-time favourite songs they'll be playing this summer.
Because music is the first thing to be popped on at any summer party, 9Honey Celebrity was keen to sit down with a number of artists who have worked with Apple Music to curate their own Summertime Sounds playlist.
As well as Blue and Lewis, we got to chat with Agung Mango and were given a peek at Mr Keith Urban top summer songs along the way.
READ MORE: Shania Twain details horrific child sexual abuse by her stepfather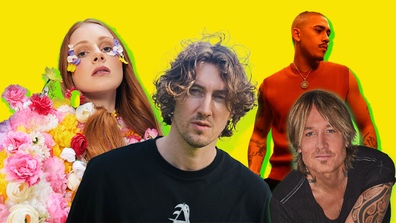 READ MORE: Susan Sarandon's daughter likens childhood to 'growing up in the circus'
Inside Vera Blue's 'Disco Darlings' Playlist
To speak with 9Honey Celebrity, Vera Blue, who grew to fame as a contestant on The Voice Australia, wore a bright and bubbly outfit, and an even brighter smile.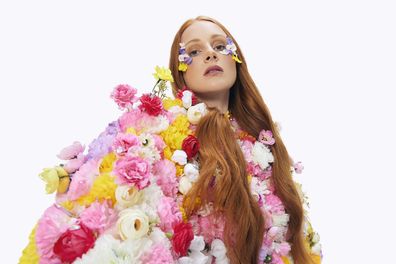 READ MORE: Battered Jeremy Renner shares video update after snow accident
During her The Voice days, Vera Blue was known by her real name, Celia Pavey. In 2015, the artist adopted her new moniker, to reflect her new approach to music.
Blue's summer playlist is as fun and fresh as her outfit, featuring all sorts of happy tunes, from Harry Styles to Madonna and Beyoncé.
"When I think of summer, I think of upbeat. I think of fun, I think of happy energy," says Blue.
"I wanted to make a playlist that made people feel good, with songs that resonated in a powerful way. I wanted a playlist that, when I listen to it top to bottom, I just feel that I'm happy the whole time."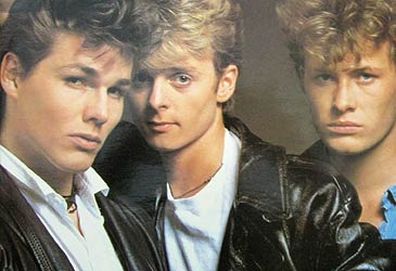 While there were plenty of current pop hits on Blue's list, the Lie To Me singer definitely has a soft spot for an earlier era – the '80s.
When asked about her choice of A-ha's Take on Me, she said, "There's something about '80s music that I just love. I love the synths. And Take on Me is just a total classic.
"When my band and I were on tour, it was the hype song before going on stage. We'd be there and we'd be fist-bumping, and we'd be like 'yeah let's do this!'. It's just the best feel-good tune."
Listen to Vera Blue's Summertime Playlist here.
Inside Dean Lewis' 'Sad Boi' Playlist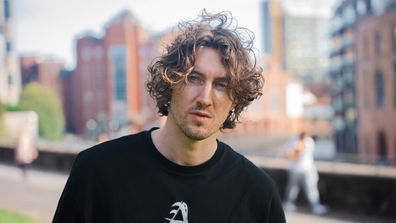 Aussie singer Dean Lewis has been having quite the successful period as of late.
His latest song How Do I Say Goodbye has blown up online, especially on TikTok, thanks to Lewis sharing a very special video reaction of his dad listening to it.
The video itself is incredibly special to Lewis, given he wrote the song about his dad.
"I wrote the song for my dad after he was diagnosed with quite an aggressive form of cancer – myeloid dysplasia, which is a type of leukemia," Lewis explains.
"My dad's always been the closest person to me. He taught me guitar, and gave me a love of music," he added.
"I always write about my life and this was obviously one of the most important events for our family. The song just came out after that news hit."
When Lewis shared the video of his dad listening tot he song for the first time, he wasn't expecting so many people to connect with it.
"I've had so many people coming up to me, telling me the most personal things that they've gone through – like 'I've just lost my cousin', or 'my mum's gone through the exact same thing'.
"All of these people have been sharing their stories with me, and it's nice to know that I'm helping somehow. It's special that people feel like they can open up."
After years in the music industry, Lewis admits that his 'Sad Boi' playlist is a bit of an indicator for the kind of music he enjoys.
"Sad music is all I listen to," he admits. "Happy songs, I'm like 'boring'… When I listen to a song, I'm always analysing it, and I like to write songs that are sad because they connect to the heart and the ears, whereas happy songs only connect to the ears," he adds.
With this in mind, it comes as a surprise that one of Lewis' all-time favourite summertime songs is Bruce Springsteen's Dancing in the Dark.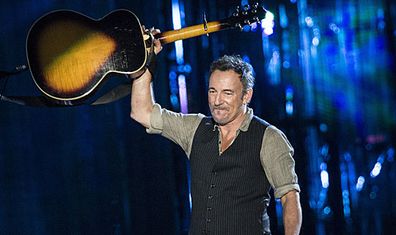 "The songwriting in this song is incredible," Lewis says first and foremost. "And now it's actually my template for songwriting.
"The reason for that, is because he talks about how he's walking around, looking at himself in the mirror, and he's got the radio on, and he's insecure about himself," he explains.
"When I first heard it, I was like, 'wait, you can write songs like that?'. My mind was blown. So then I kind of studied the song, so I could write songs in a similar way. it's totally changed my life."
Other songs you'll find on Lewis' playlist include Iris by The Goo Goo Dolls, When You Were Young by The Killers and Hey There Delilah by The Plain White T's.
Listen to Dean Lewis' Summertime Playlist here.
Inside Keith Urban's 'Speed of Now' Playlist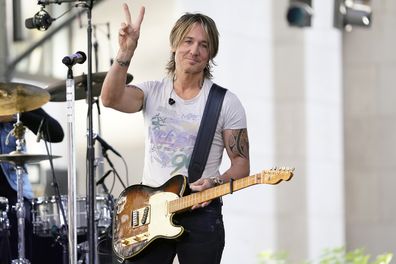 READ MORE: All the biggest bombshells from Prince Harry's memoir Spare so far
While 9Honey Celebrity didn't get the chance to sit down with Keith Urban, Apple Music did give us a look at his Speed of Now playlist.
On it, the You'll Think of Me singer toasted to a number of current artists, from Taylor Swift to Ed Sheeran.
There was one nod to a classic song – that being Bohemian Rhapsody, of course. But otherwise, Urban appears to be enjoying songs like Sheeran's Bad Habits, Beyonce's Break My Soul, Taylor Swift's Anti-Hero and Tyler Hubbard's Danicin' in the Country.
Listen to Keith Urban's Summertime Playlist here.
Inside Agung Mango's 'Outta Pocket' Playlist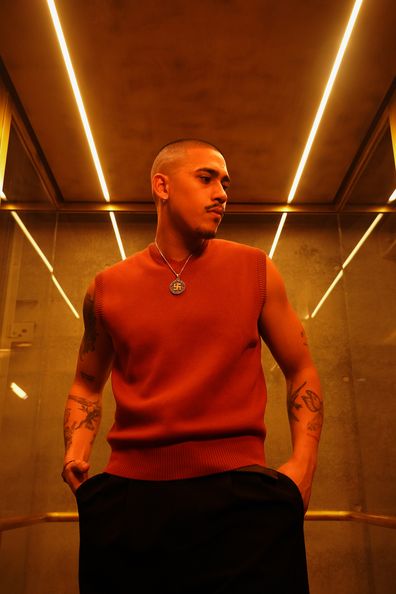 For a daily dose of 9Honey, subscribe to our newsletter here
Agung Mango is an up-and-coming artist hailing from the west of Melbourne. Mango is currently working on his newest release and has a list of impressive projects behind him, including collaborations with Genesis Owusu and Nikodimos.
The rapper-slash-singer tells 9Honey Celebrity that most of his 'Outta Pocket' playlist reflects the music that's inspiring him for this upcoming project, and it's all heavy on drums.
"I want my next project to be drum heavy and I've been searching for inspiration – for different types of grooves and different types of tones and percussion," he says.
"With my latest release, I made this conscious decision to move away from my more jazzy, be-bop sound and towards pop. I felt like in order to mature and evolve as an artist, I needed to do that."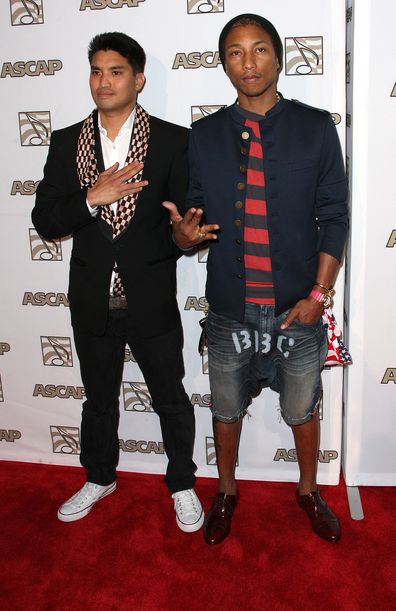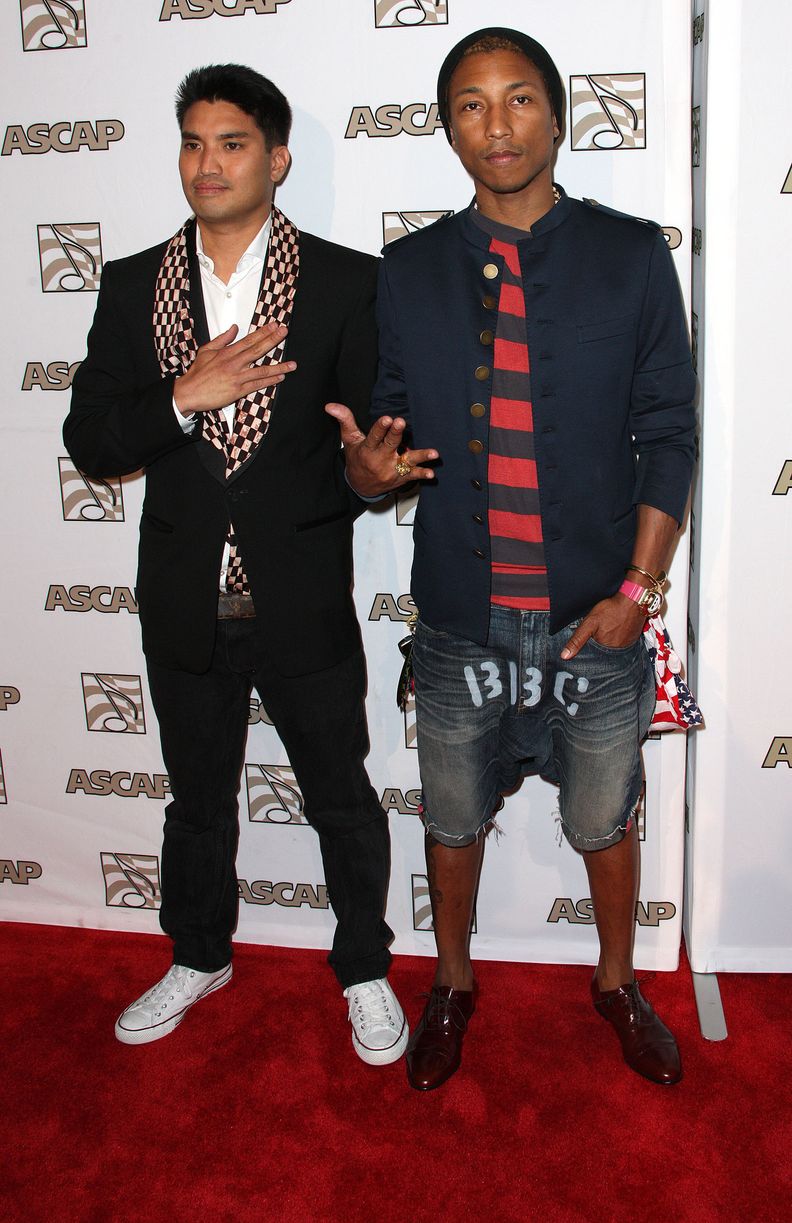 Mango, whose real name is Jordan Agung Oka Wardana, pointing to his Indonesian heritage, says that while some might try to veer away from pop, he loves it.
"I really do, I love pop music. My favourite band is N.E.R.D," he says of the band made famous by Pharrell Williams, Chad Hugo and Shay Haley.
"To me, N.E.R.D, they've made their own pop and that really intrigued me. In my latest music, that's what I'm trying to do to. I want to make music that my mum can listen to, but also my little cousin," he says.
Of course, on Mango's list there is some N.E.R.D to be found. Notably, their song, God Bless Us All.
You can also find L'Rain's "ridiculously crazy" Two Face, and surprisingly, some British punk, a genre Mango loves almost as much as pop.
Listen to Agung Mango's Summertime Playlist here.
[ad_2]

Source link