[ad_1]

Aussie comedian Celeste Barber may have a strong following on social media, but one person who isn't a fan is model Emily Ratajkowski.
In an interview this morning on Nova's Fitzy & Wippa program, Barber revealed that she has been blocked by the American model on Instagram.
READ MORE: Gwyneth Paltrow's mum diagnosed with same illness that killed her dad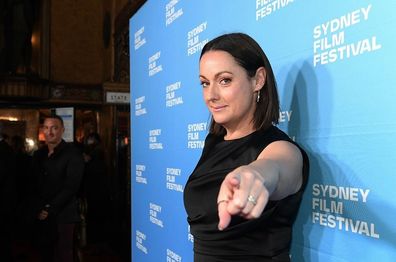 Barber – who rose to fame on the platform for her hilarious parodies of famous people and their poses – seems to have ticked off Ratajkowki and her model peer Kendall Jenner. 
"Those two specifically … they do not love what I do. Oh, actually, I don't know about Kendall [but] I don't think Ratajkowski is a fan," Barber told hosts Ryan 'Fitzy' Fitzgerald, Michael 'Wippa' Wipfli and Sarah McGilvray.
"But that's OK, she's allowed to not love it. She blocked me."
Barber suspects the 31-year-old model blocked her about five years ago, and she's remained on the block list ever since. 
"This was years ago. This was like five or so years ago she blocked me," Barber recalled.
"And look, that's fine. I'm, like, if Cindy Crawford's OK with [being parodied], I'm OK with it, thanks to the greatest supermodel in the world.
READ MORE: Original Halloween star James Winburn dies aged 85
"That's alright, people are allowed not to like it. It's just that thing when two worlds, two different worlds of women collide, the Daily Mail lose their mind. People are allowed to like it or not."
Listen to the audio above. 
Last year, Barber was called out on social media for the caption she used when mocking Ratajkowski's bikini video. The comedian was accused of "missing the mark" with her post labelled "misognistic". 
"We are sick of you objectifying our bodies! Also, here's my ass," Barber controversially captioned the pic.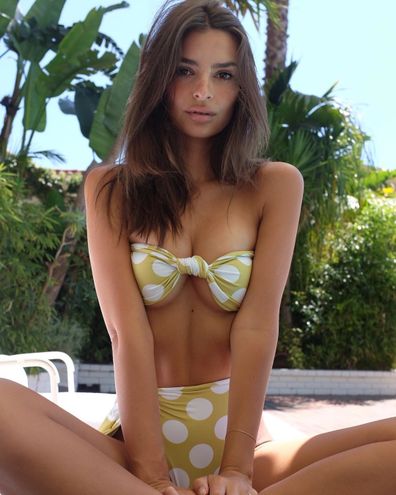 However, the social media star – who boasts more than nine million followers on Instagram – said she never intends to be mean-spirited with her posts.
"My intention with this has always been just to make people laugh, and where they take it from there is up to them," she said last November on Jameela Jamil's iWeigh podcast.
"When people are like, 'Do you feel mean or anything?' I'm like, 'No.' I only use photos they post, if it's a paparazzi photo I won't use it, unless they have."
READ MORE: Ryan Reynolds reveals advice Hugh Jackman gave him for new film
"Some people don't like it. People are allowed to be sick of being made fun of, I get it. People have blocked and are not into it, no problem. Moving on!"
In the podcast, Barber also called out the double standards on social media and how she resents being called "brave" for replicating sexy posts. 
"When Emily Ratajkowski wears dental floss, they're like, 'You're empowering women, you're the face of feminism.' And then I do it and they're like, 'W, b—h, you're brave.' But why, why is that different?"
For a daily dose of 9Honey, subscribe to our newsletter here.
[ad_2]

Source link