[ad_1]

Ashley Judd has opened up about the "most shattering day of [her] life" in a harrowing essay about grief, privacy and trauma.
On April 30, country music legend and Ashley's mother Naomi Judd died at the age of 76, and Ashley, 54, wrote for the New York Times of her experience discovering her mother as she was dying.
"The trauma of discovering and then holding her labouring body haunts my nights," Ashley wrote for the publication. "As my family and I continue to mourn our loss, the rampant and cruel misinformation that has spread about her death, and about our relationships with her, stalks my days."
READ MORE: Sylvester Stallone 'tends to do things on a whim' which reportedly led to wife Jennifer Flavin filing for divorce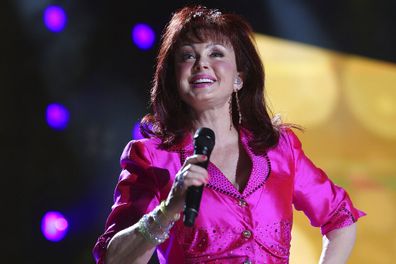 Naomi, who had struggled with mental health issues, died by suicide, an official autopsy report confirmed over the weekend.
At the time of Naomi's death, no immediate cause was given, though in a statement, Ashley and her sister Wynona Judd attributed their mother's death to "the disease of mental illness."
"My beloved mother, Naomi Judd, who had come to believe that her mental illness would only get worse, never better," Ashley wrote in the essay of finding her mother as she was dying.
Following Naomi's passing, alongside heartfelt tributes from Naomi's fans and loved ones, reports about Naomi's death and relationships with her family members also emerged, such as court documents regarding Naomi's will and who was included in it.
READ MORE: Richard Roat, Seinfeld and Friends actor, dies at 89
Ashley said that instead of being able to comfort her mother in her final moments, police officers interrogated her and kept her from Naomi. In her essay, Ashley does make it clear that she knows police were following their procedures, but she says the official methods are "outdated" and it left her feeling like she was a "possible suspect" in Naomi's passing.
"I felt cornered and powerless as law enforcement officers began questioning me while the last of my mother's life was fading," Ashley wrote. "I wanted to be comforting her, telling her how she was about to see her daddy and younger brother as she 'went away home,' as we say in Appalachia."
In her essay, Ashley also revealed she was undertaking steps to prevent the public from having access to police records in personal and sensitive situations.
For a daily dose of 9Honey, subscribe to our newsletter here.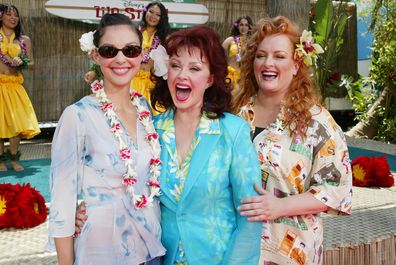 "I intend to make the subsequent invasion of privacy – the deceased person's privacy and the family's privacy – a personal as well as a legal cause," she wrote.
Ashley highlighted how for herself and her family, the "horror" of Naomi's passing will "worsen" if further details are disclosed to the public, as the law in Tennessee – where Naomi lived – in general allows police reports from closed investigations, including family interviews, to be made public.
Ashley wrote: "Naomi lost a long battle against an unrelenting foe that in the end was too powerful to be defeated. I could not help her. I can, however, do something about how she is remembered."
If you or anyone you know needs immediate support, contact Lifeline on 13 11 14 or via lifeline.org.au. In an emergency, call 000.
[ad_2]

Source link